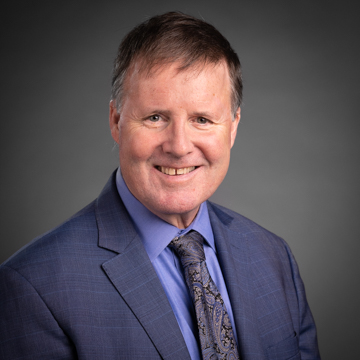 Sean Reynolds
Vice President for Information Technology and Chief Information Officer
Sean Reynolds is the Vice President for Information Technology and Chief Information Officer at Northwestern University.
Reynolds provides leadership for the continued development of an innovative, robust, and secure information technology environment throughout the University.
The primary responsibilities of his office encompass a wide variety of strategic technology issues:
Governance and policy
Resource allocation
Information technology protocols
The Northwestern IT organization
Northwestern IT provides support for academic research and technology, delivery of IT infrastructure and services, information security systems and compliance, administrative systems, and client support services.
Reynolds represents the University's information technology interests by affiliating with several regional and national higher education organizations, including:
The Big Ten Academic Alliance (BTAA) Chief Information Officers
Splunk Higher Education Advisory Group
Internet2 Board of Trustees
Research University CIO Conclave
Reynolds is the past Chair of the BTAA Chief Information Officers and a past member and Chair of InCommon Steering Committee, the Canadian University Council of Chief Information Officers, Cisco Higher Education Advisory Group, Microsoft Advisory Group, and other organizations. He also serves on the Board of Trustees at the Adler Planetarium in Chicago and recently completed multiple terms on the Evanston YMCA's board and executive committee.
Before joining Northwestern, Reynolds spent 25 years in information technology roles in higher education. Most recently, he served as the Chief Information Officer for Queen's University in Kingston, Ontario, Canada. Reynolds holds a BA and MA in Economics from the University of Guelph, Ontario, Canada.