Northwestern IT Across Campus
2023 Winter Luncheon
Northwestern IT celebrated together at the Winter Luncheon on Wednesday, February 1. Colleagues across the organization gathered at the Halim Time & Glass Museum in Evanston for lunch and to tour the museum's impressive clock and stained-glass exhibits.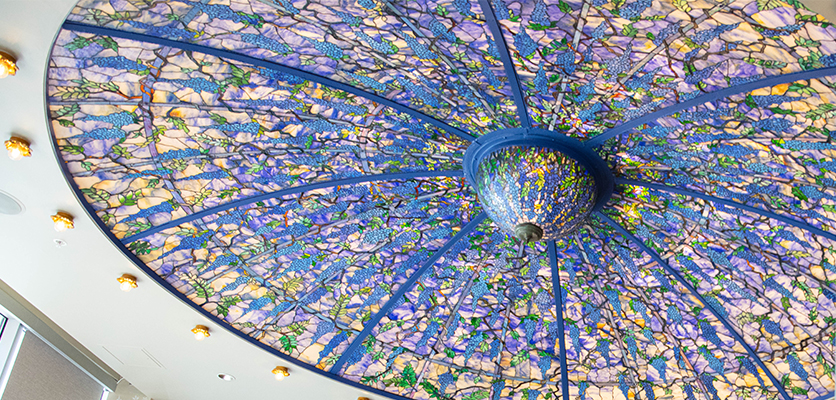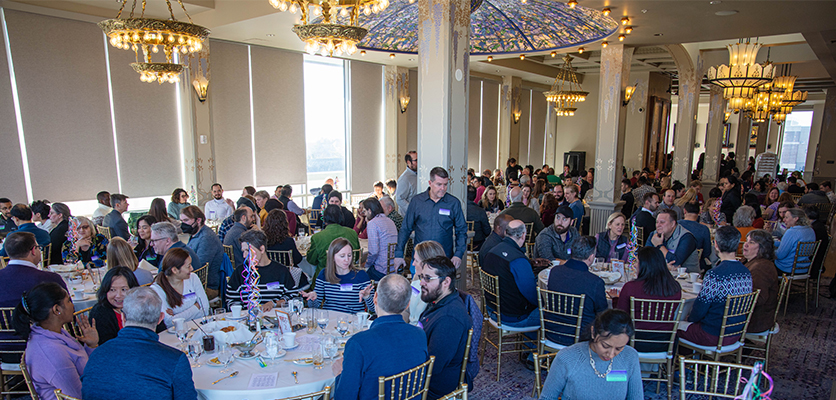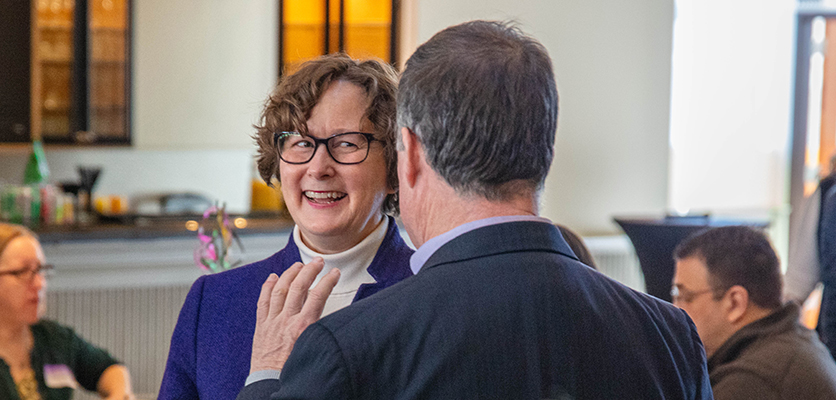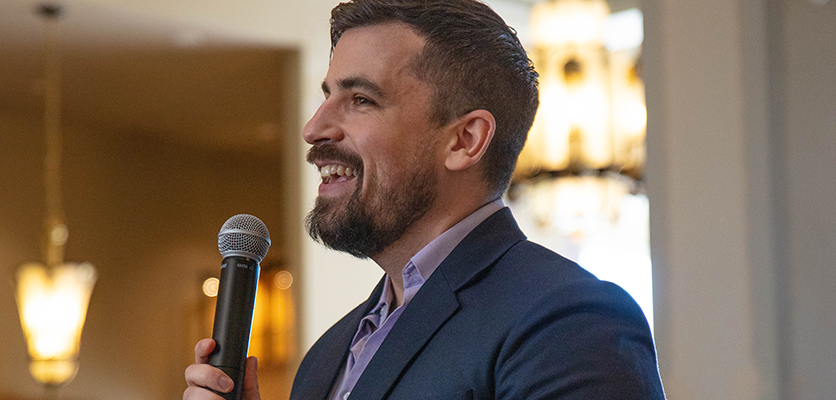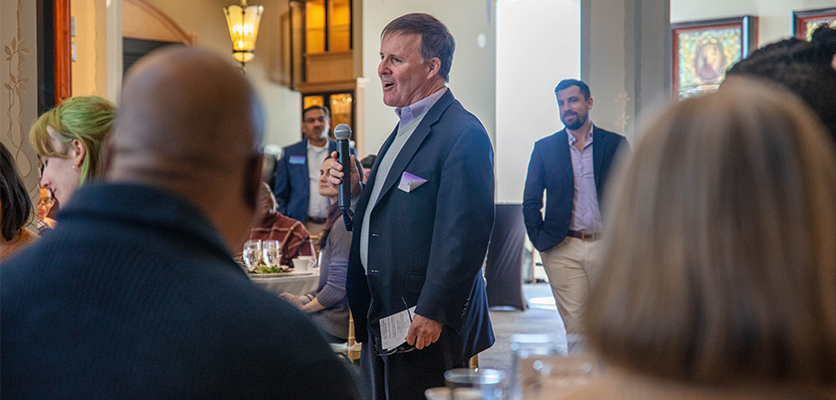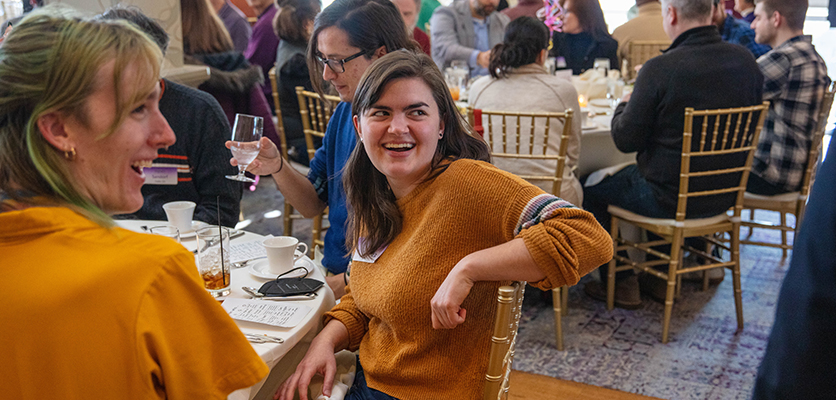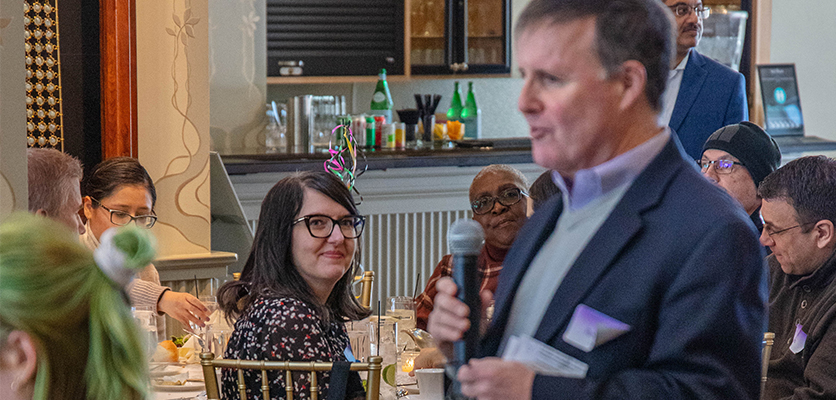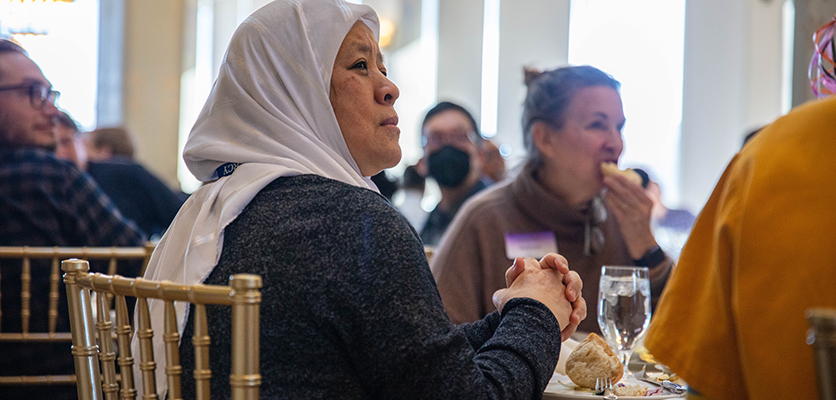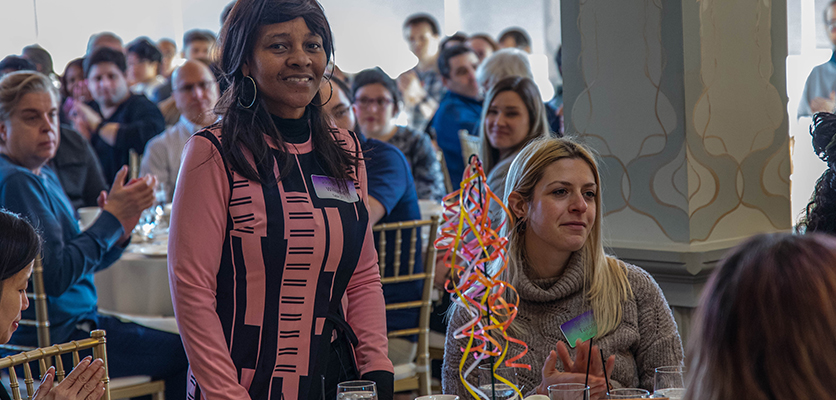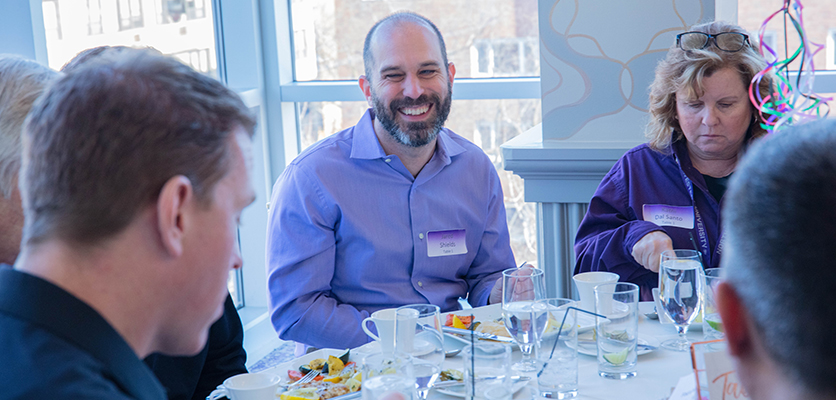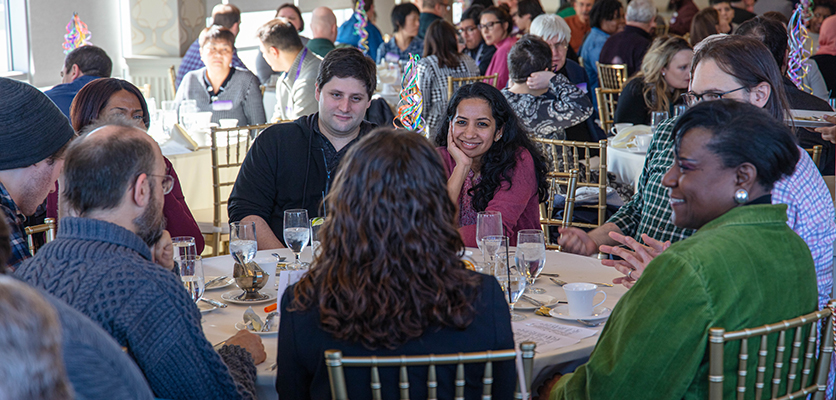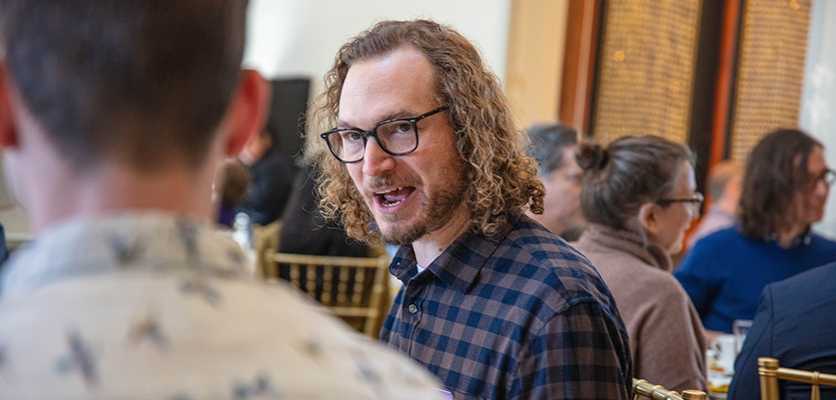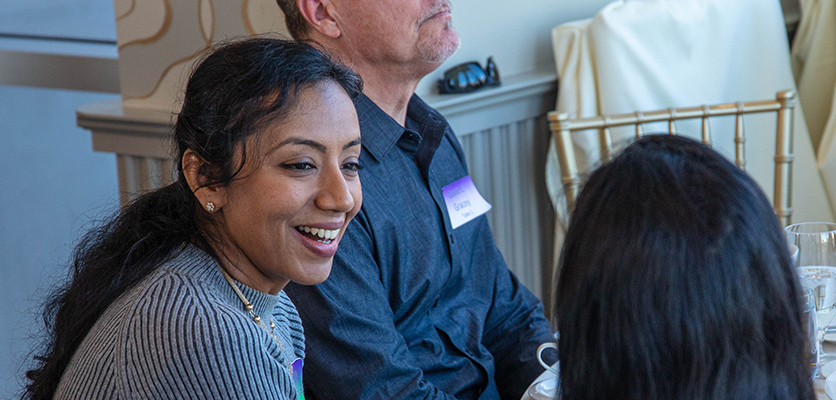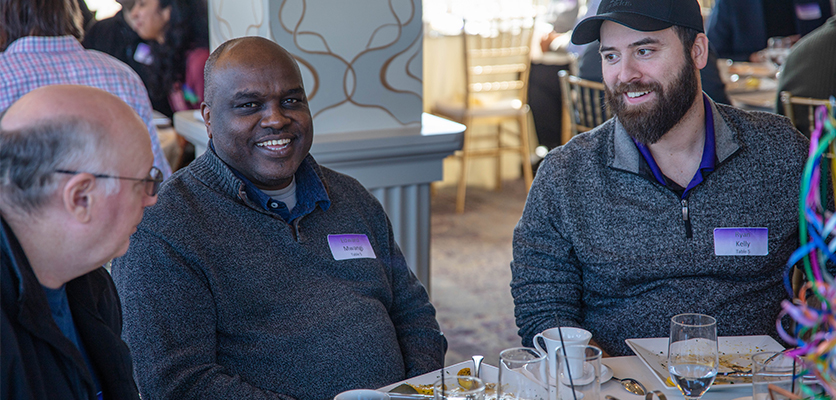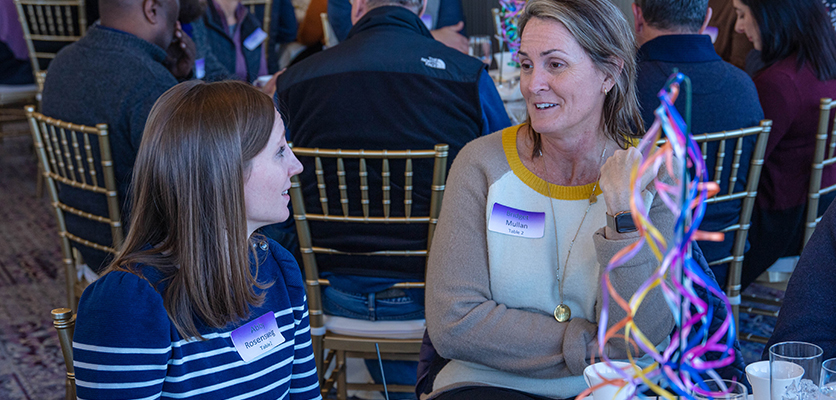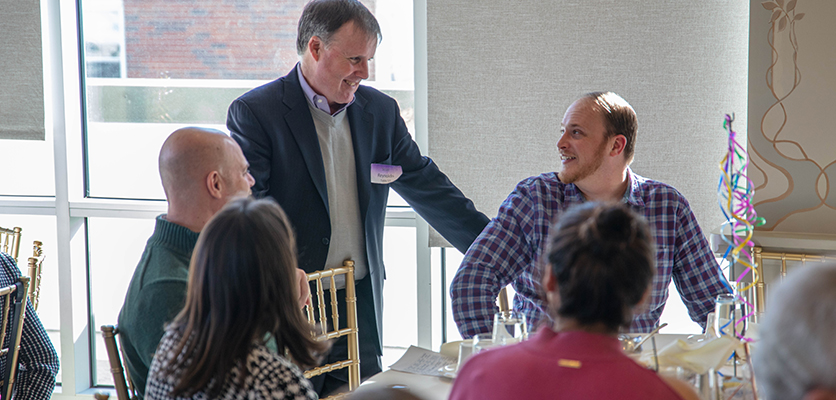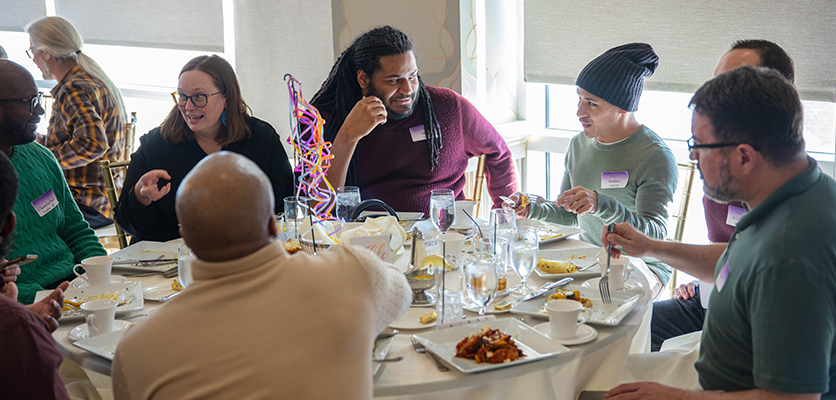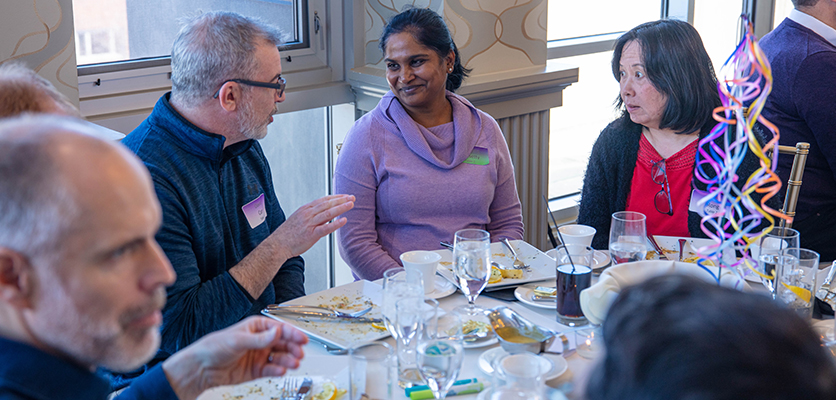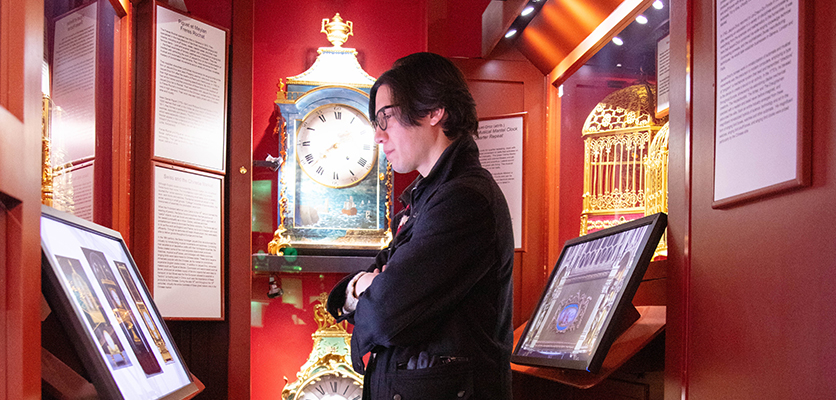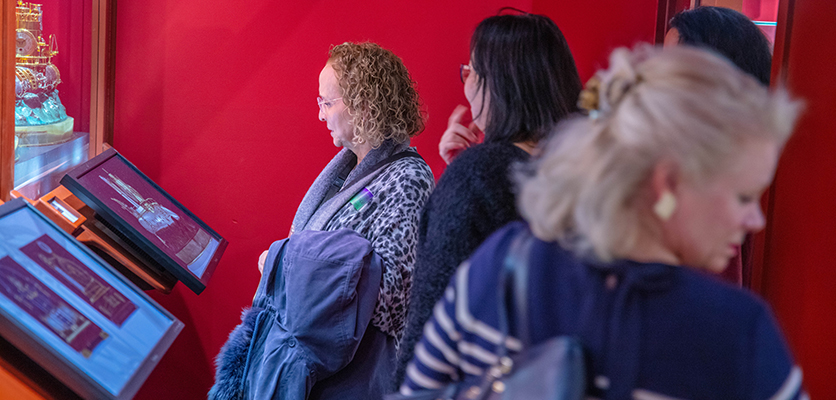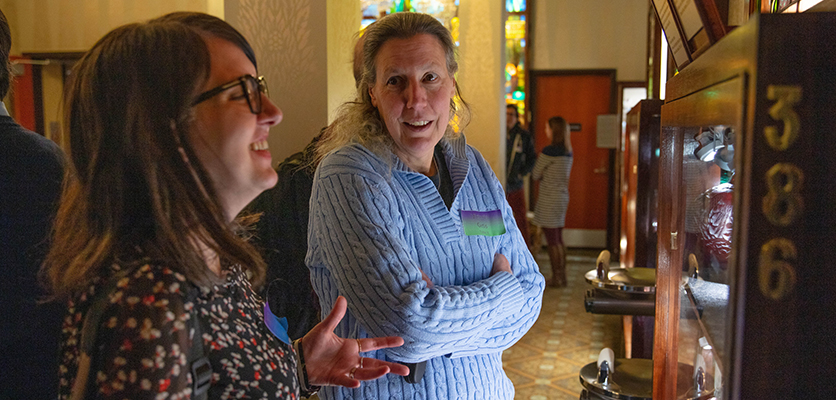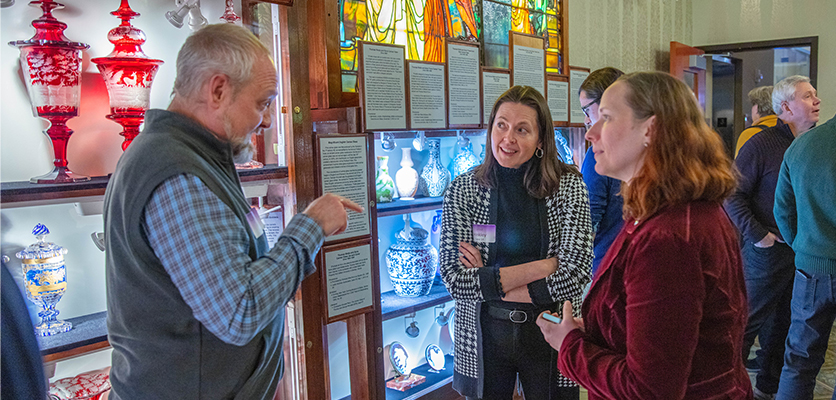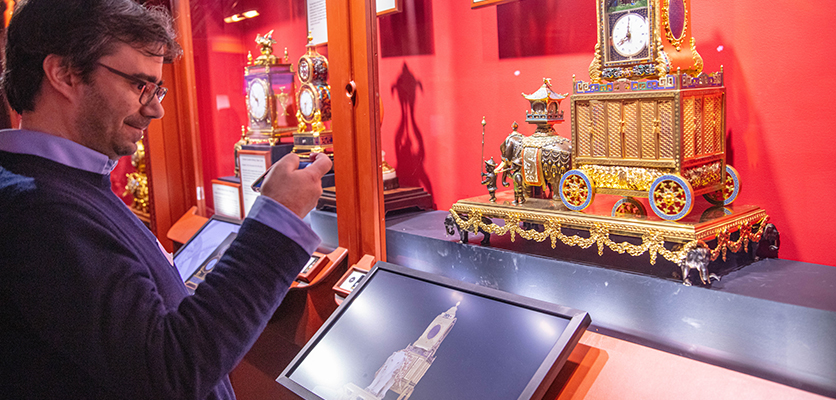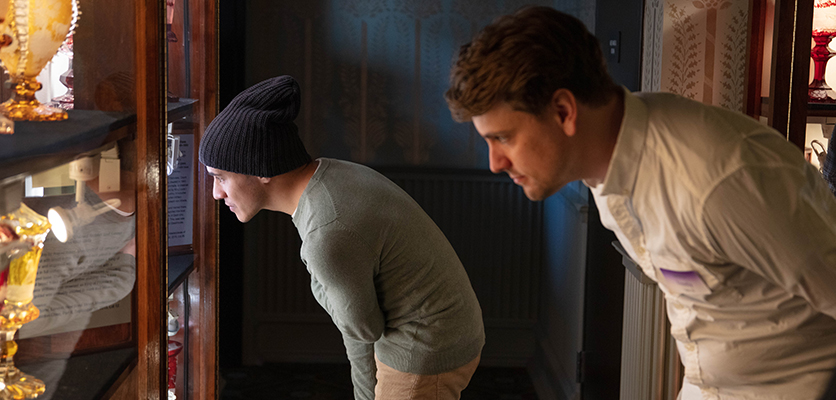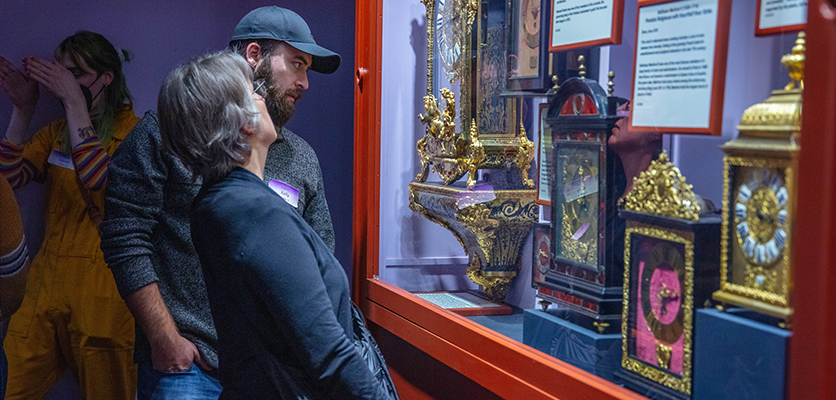 Fall Extended Staff Meeting
On November 10, Northwestern IT gathered for a hybrid extended staff meeting. Those attending in person met in the Kellogg School of Management's James L. Allen Center on the Evanston campus. Christopher Watson, the associate vice president for student outreach and dean of undergraduate enrollment, attended and spoke on the admissions department, the admissions process, current enrollment data, and more. Photography by Annie Speicher.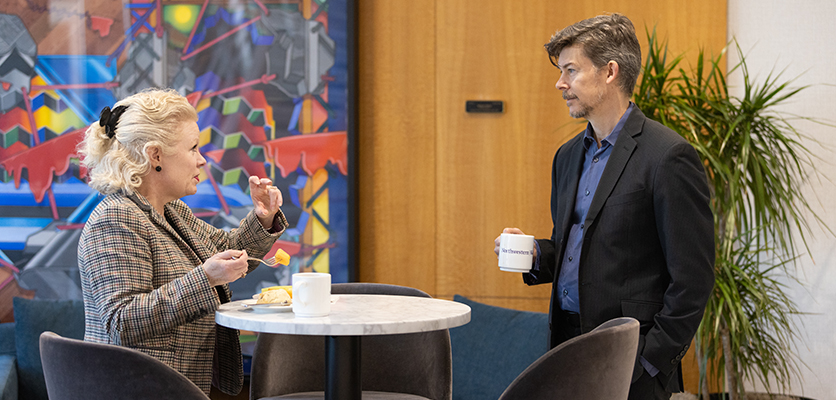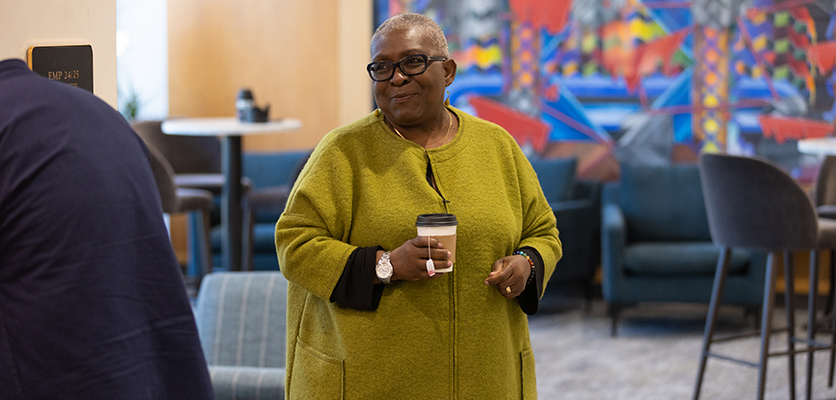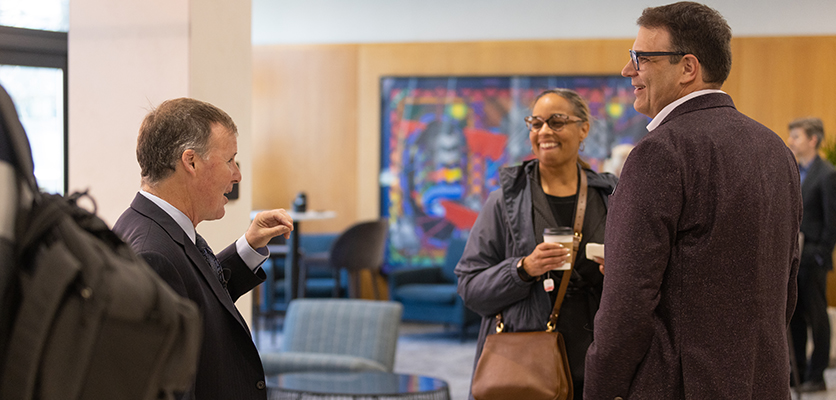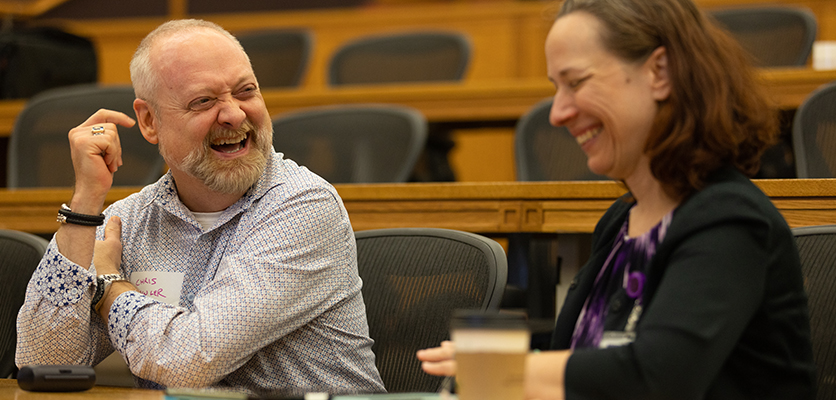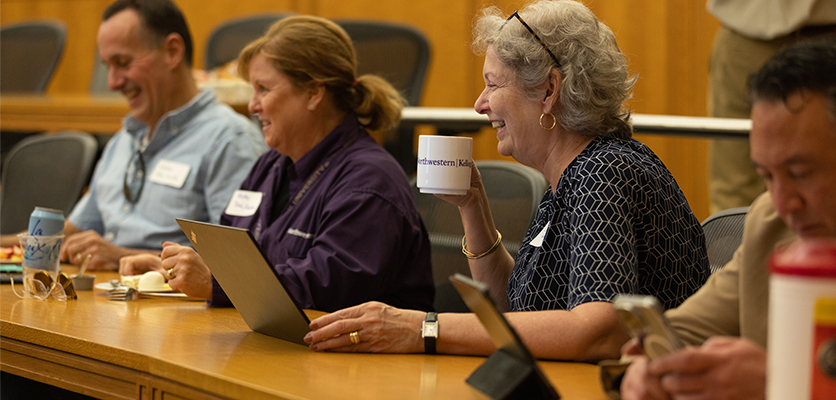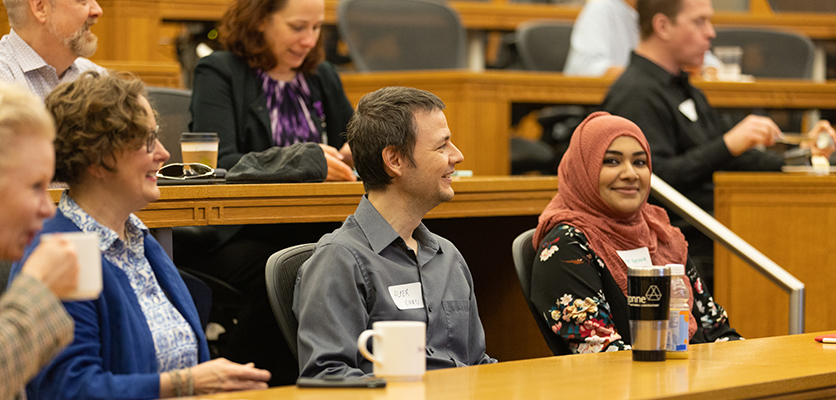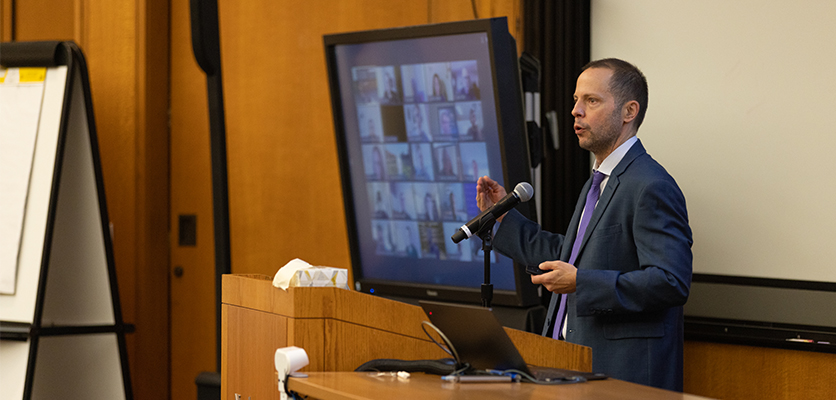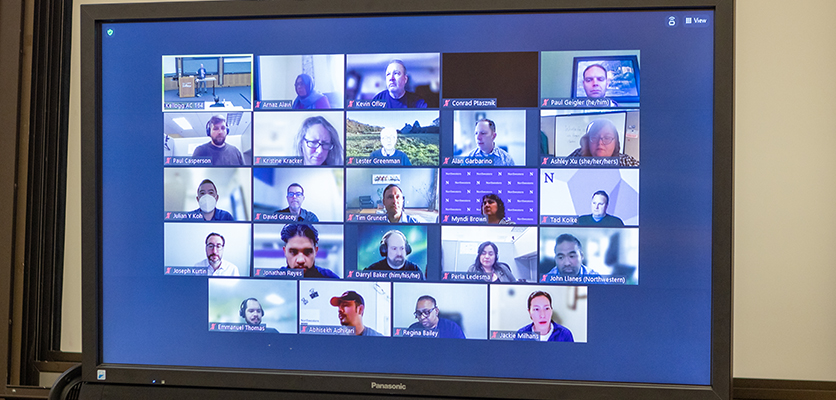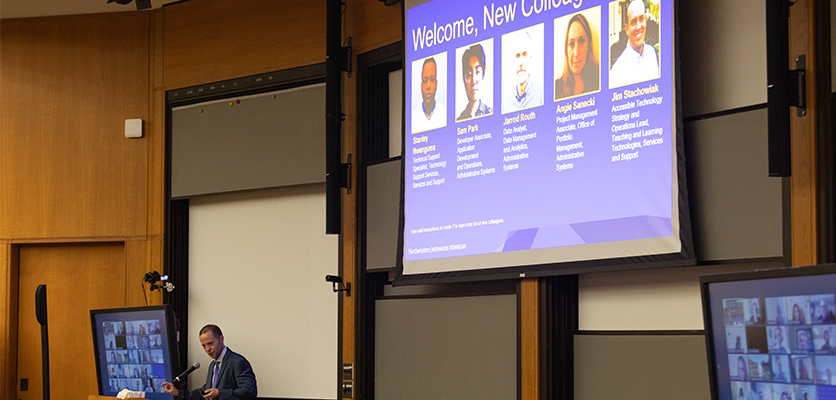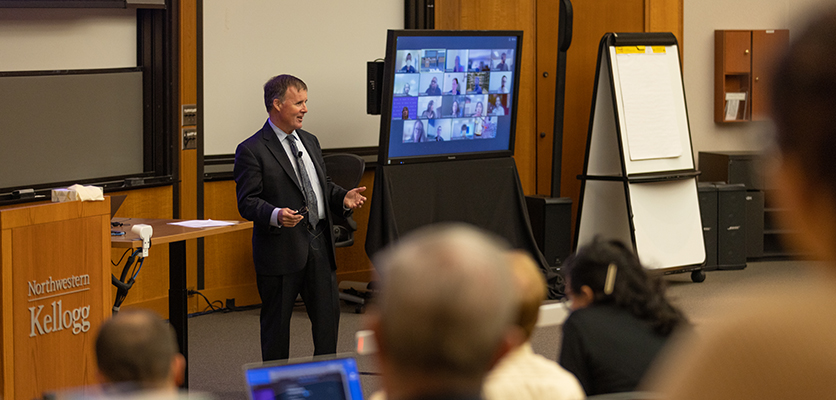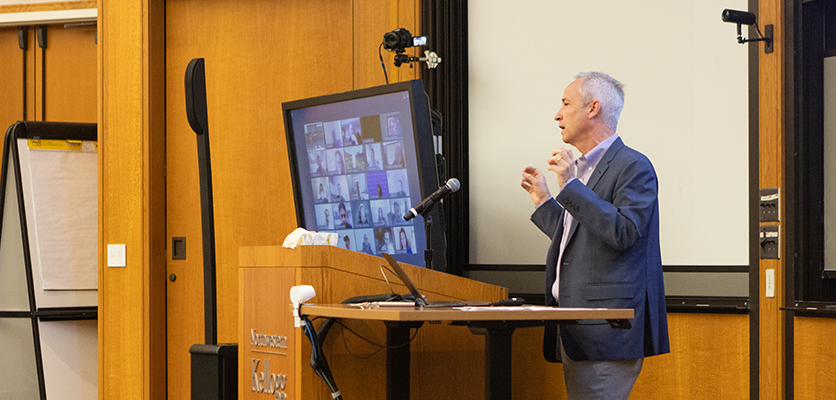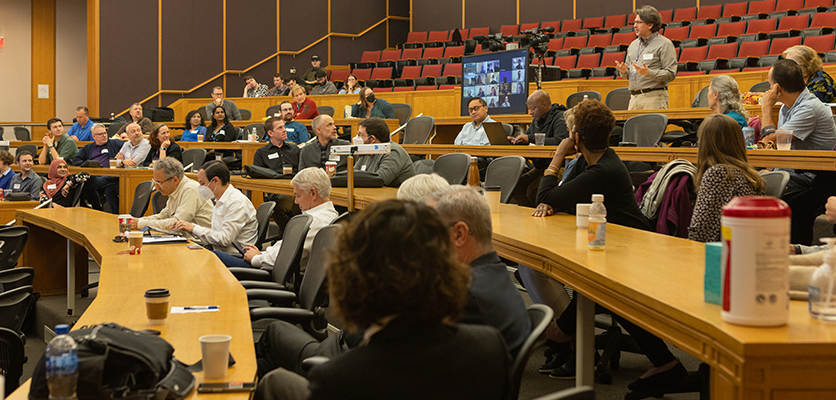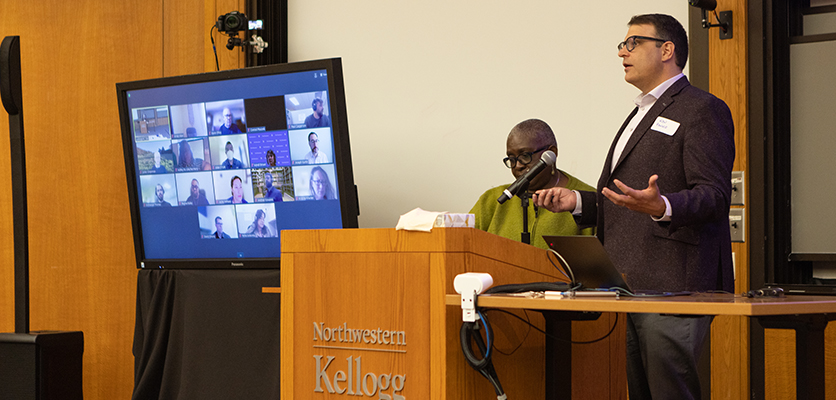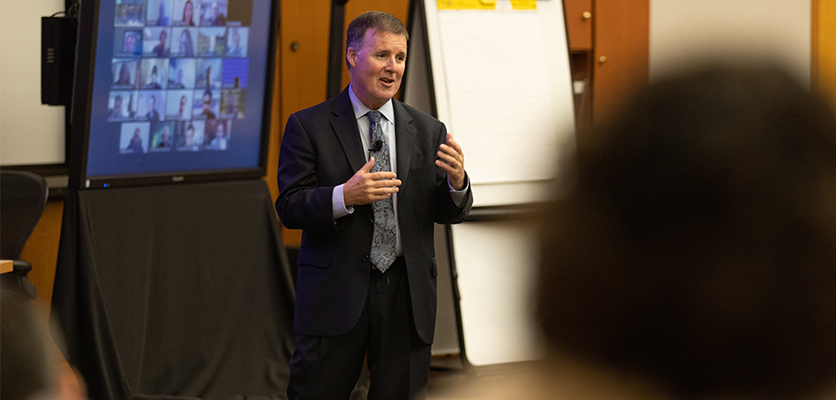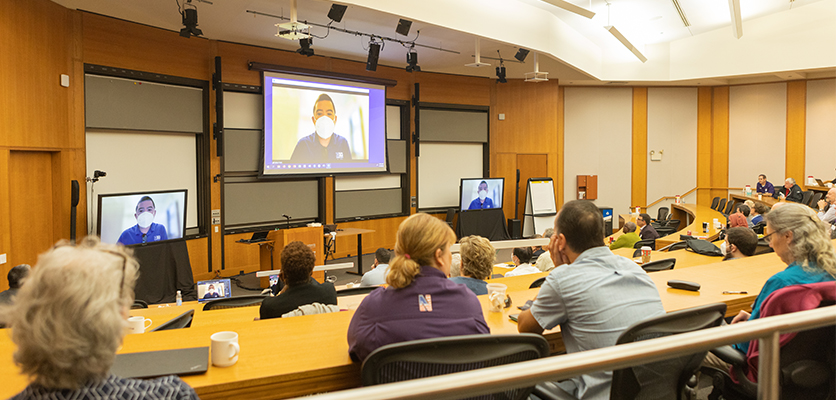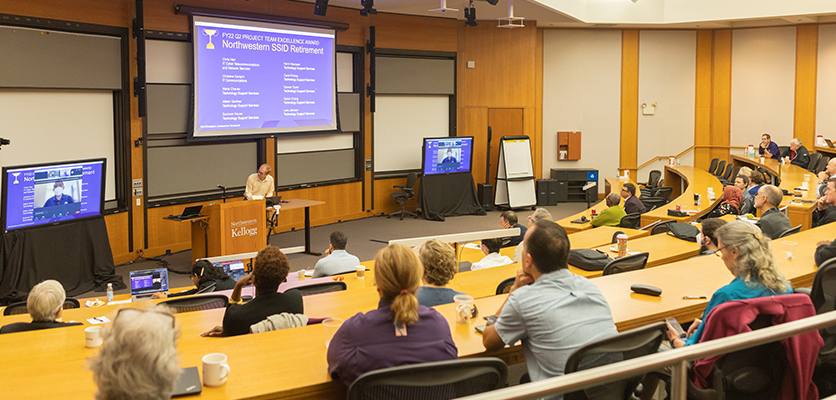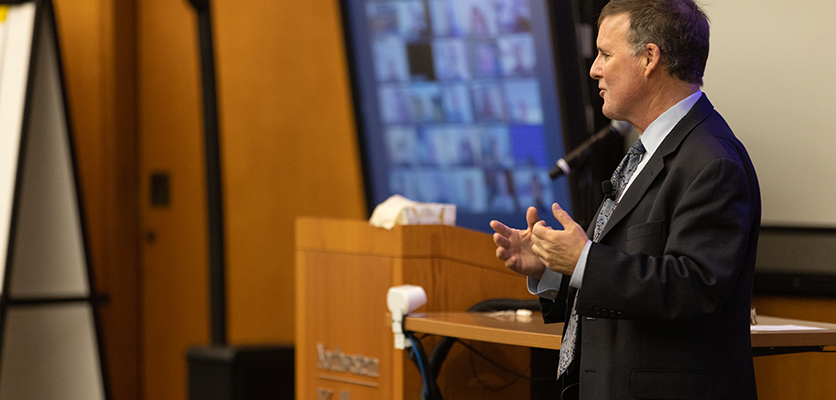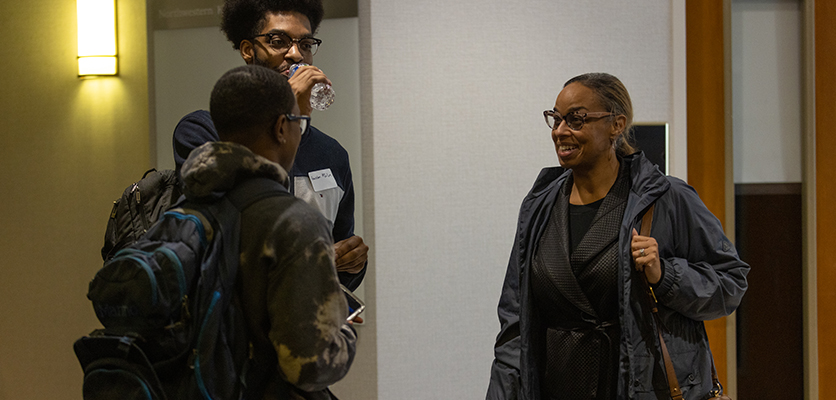 Services and Support Lunch and Learn
The IT Services and Support lunch and learn event was held on November 9 at Mudd Library. Staff received updates on the ITSM Platform Replacement and the Northwestern IT Website Refresh projects. Everyone enjoyed lunch and fellowship with their colleagues. Photography by Krista Burris.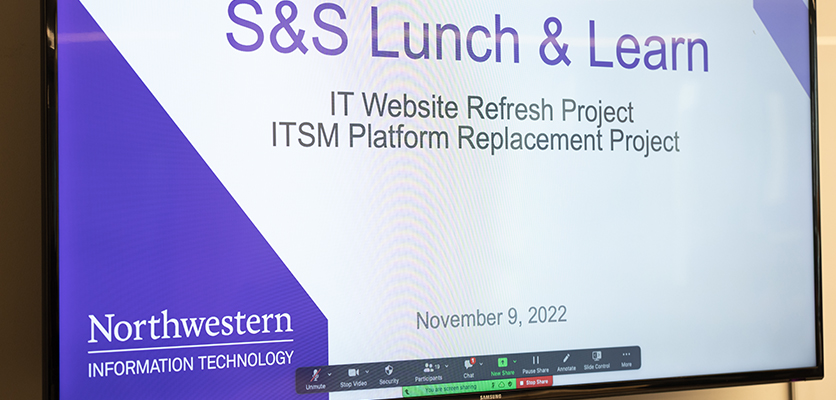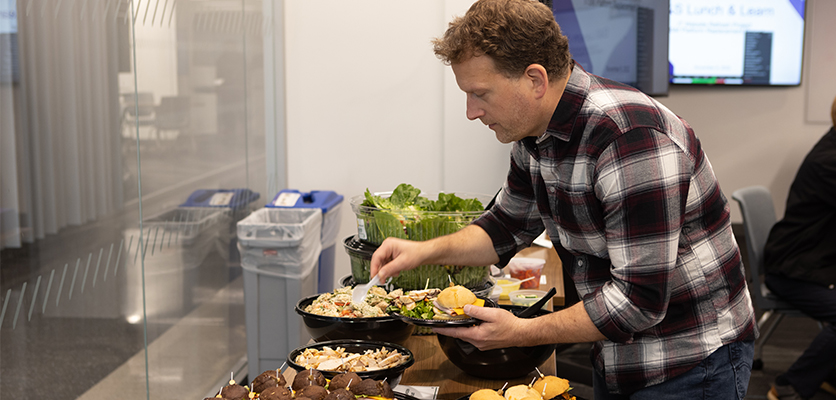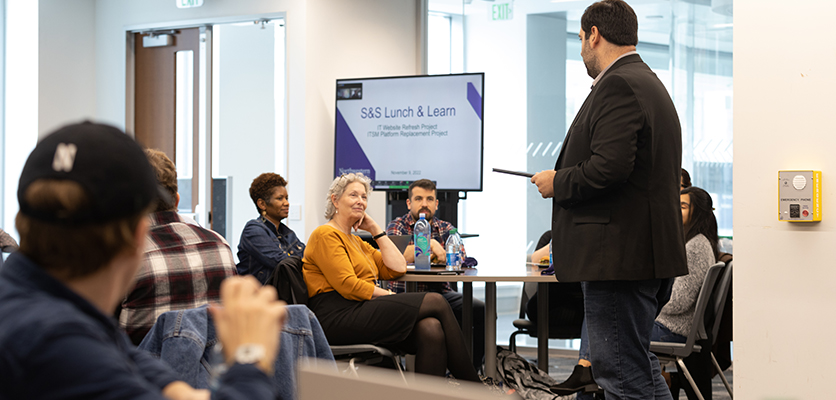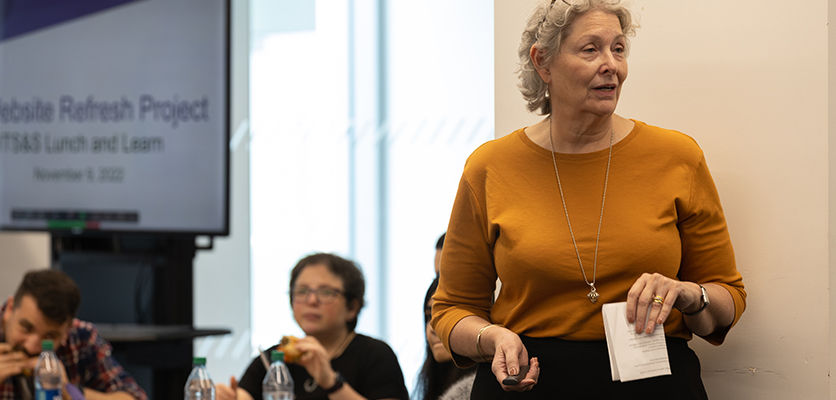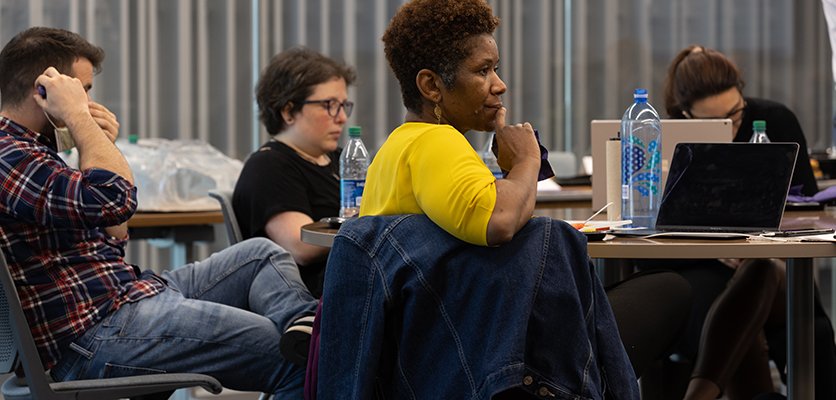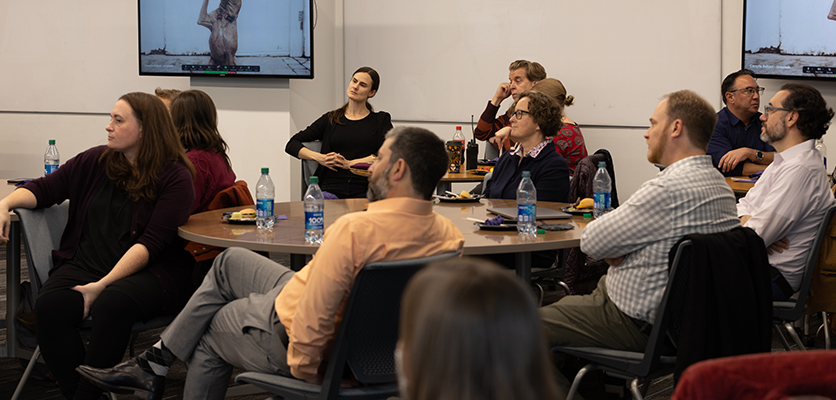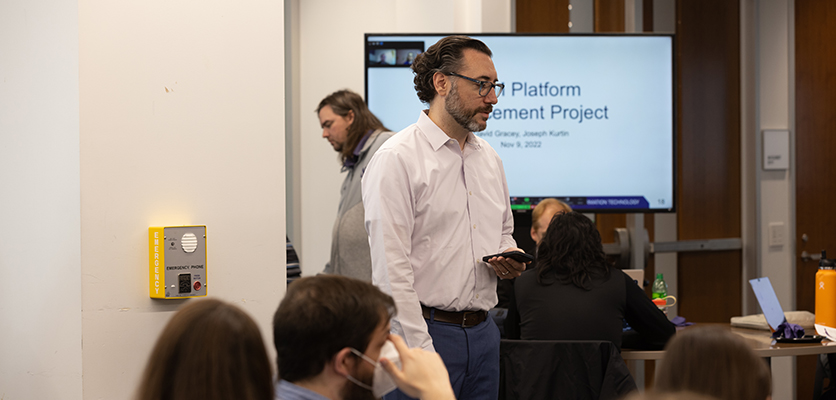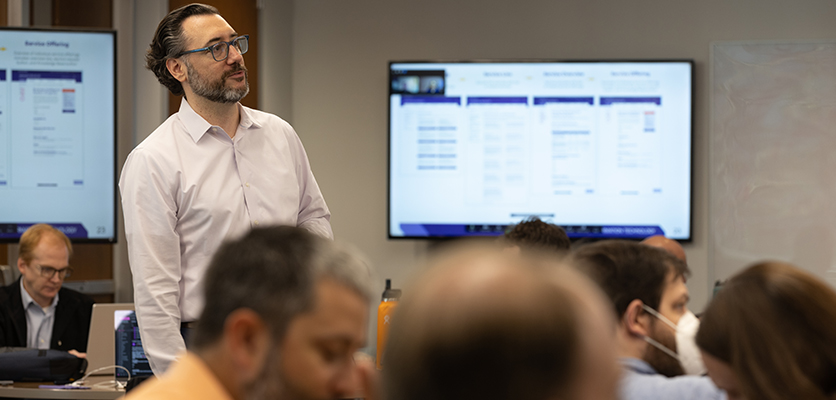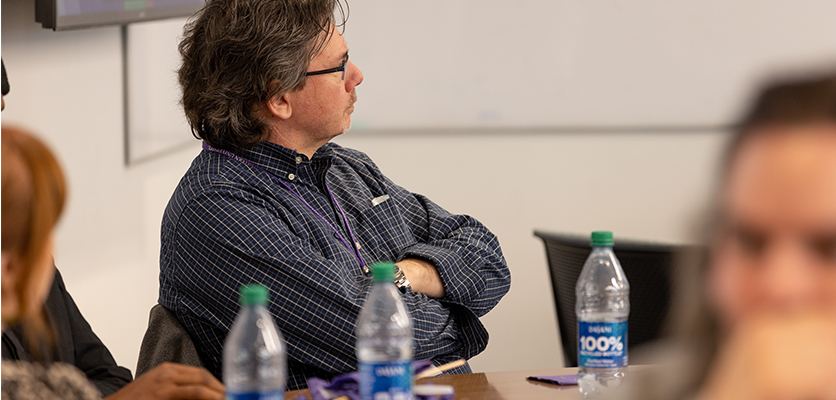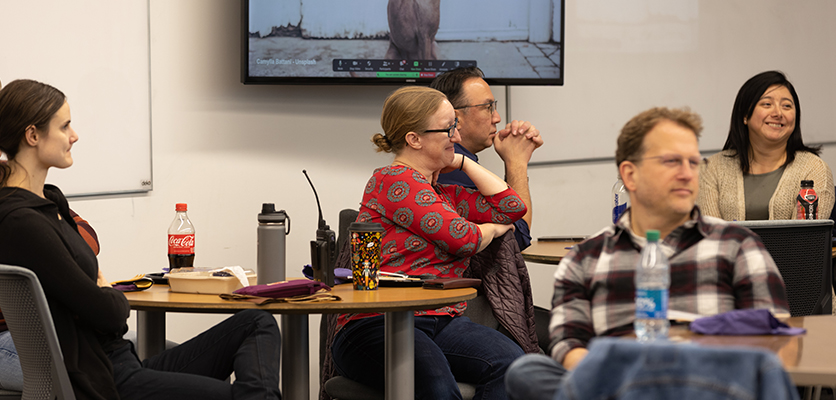 Summer Picnic
After a three-year hiatus, Northwestern IT held its annual summer picnic on the front lawn of the Alumni Association building on the Evanston campus on August 4, 2022. Photography by Jackson Grischeau.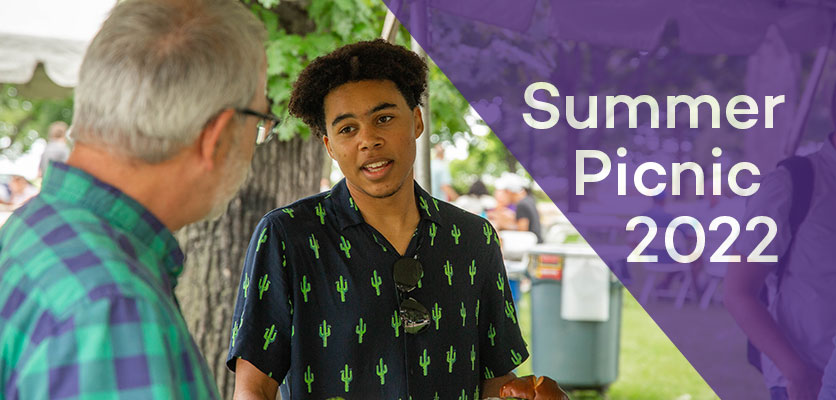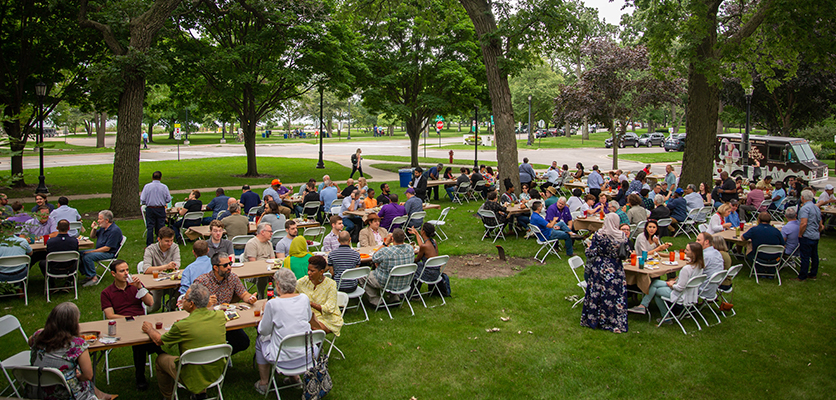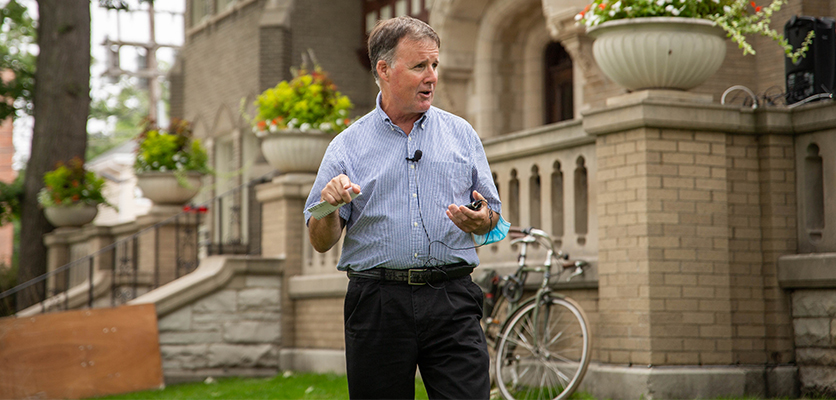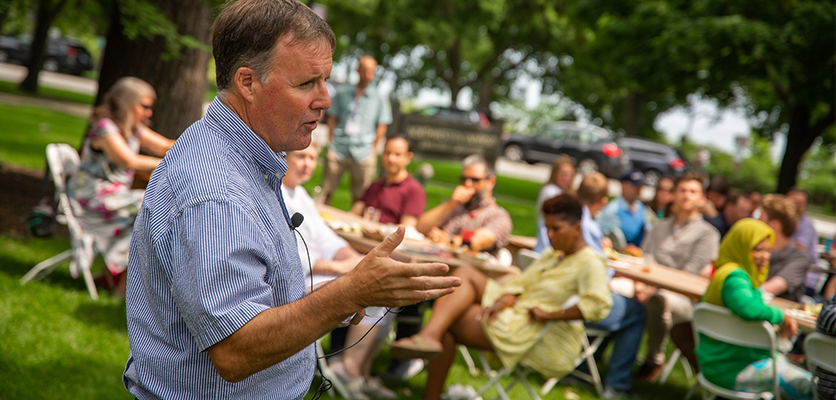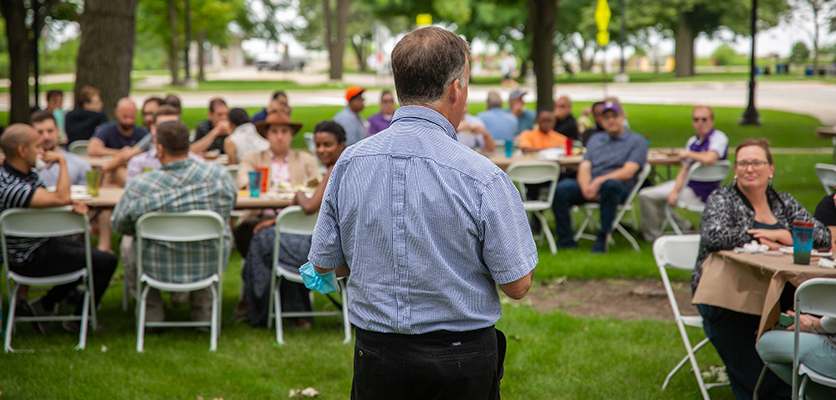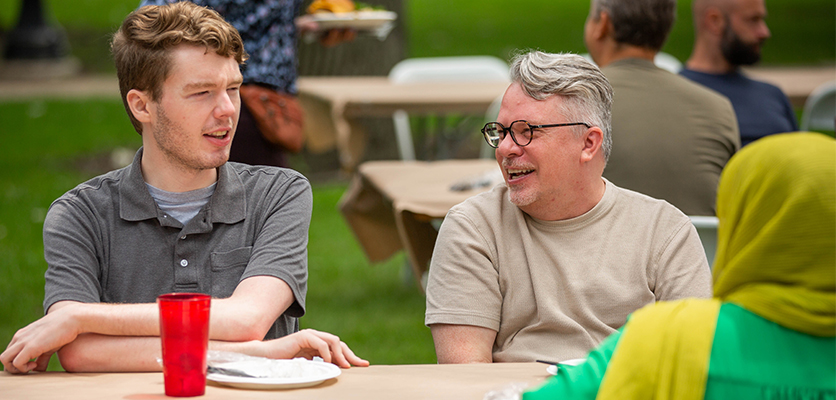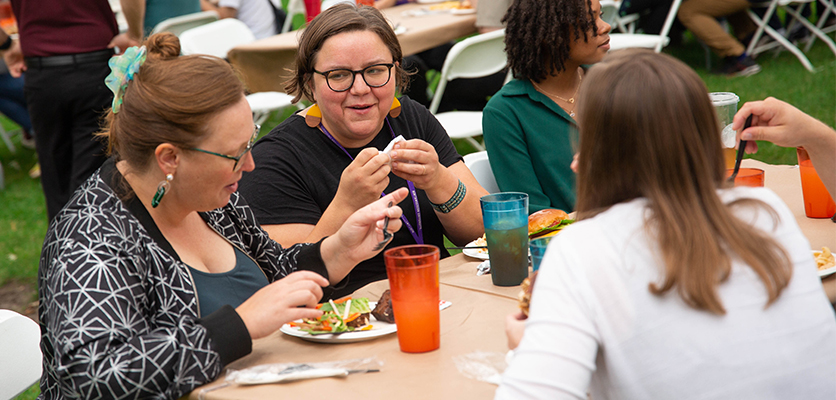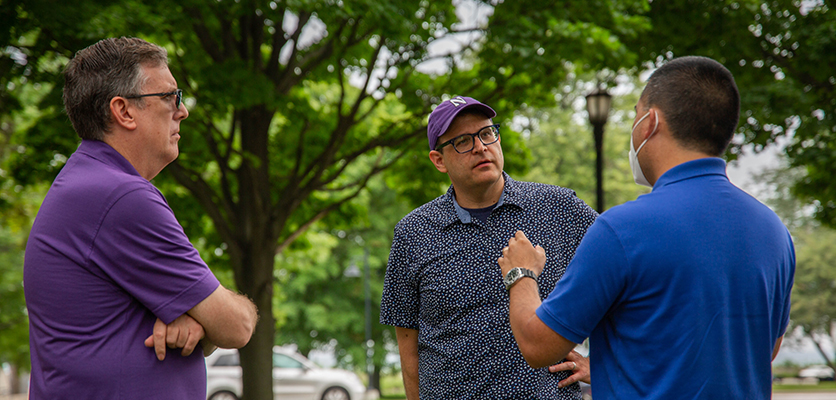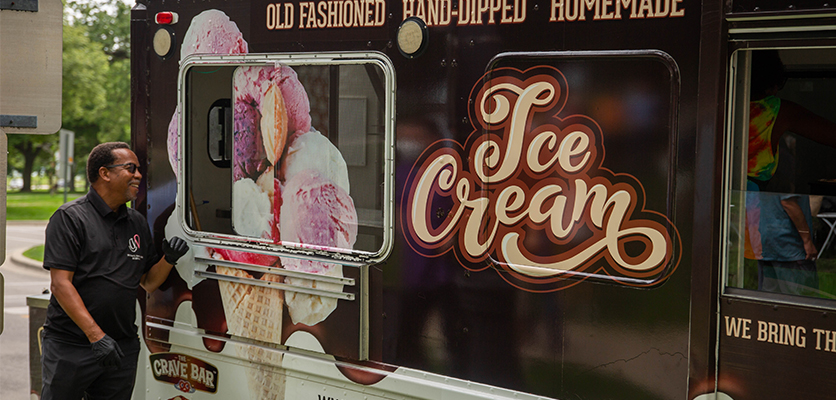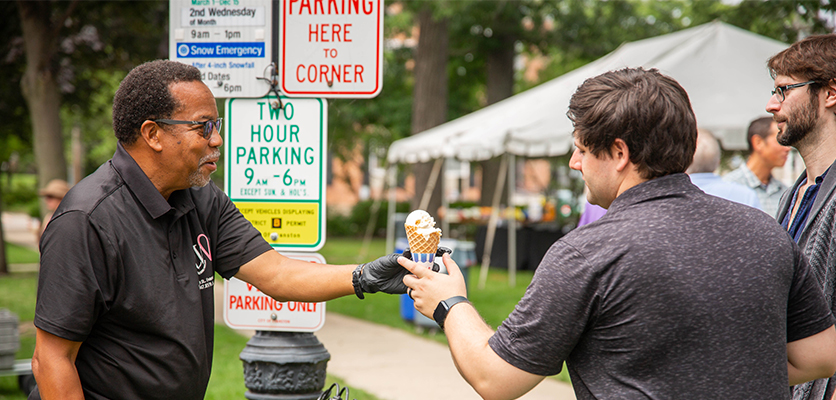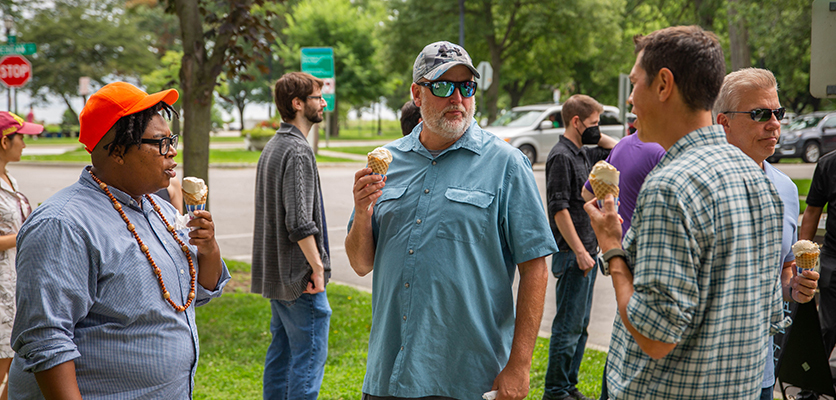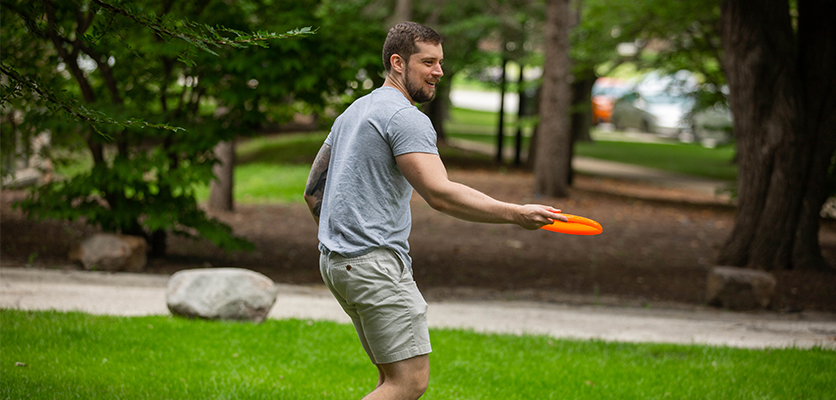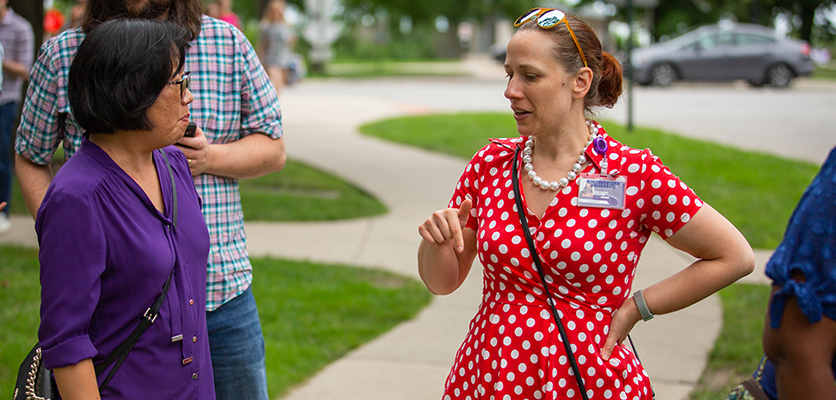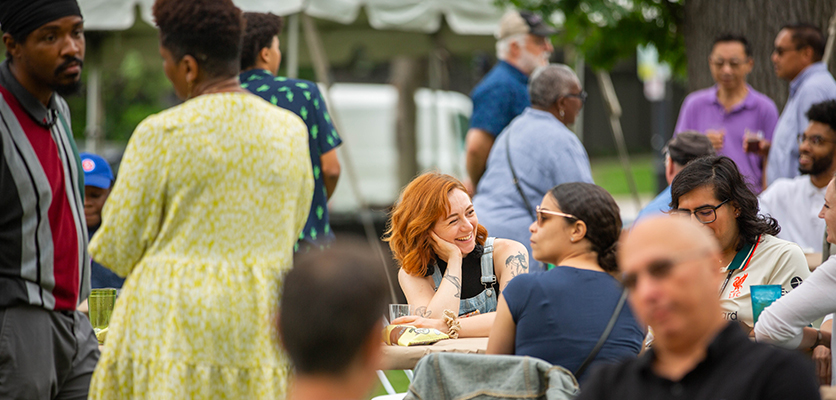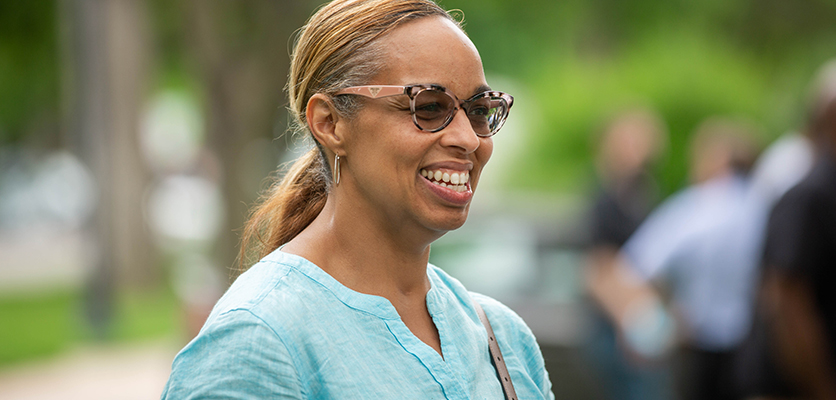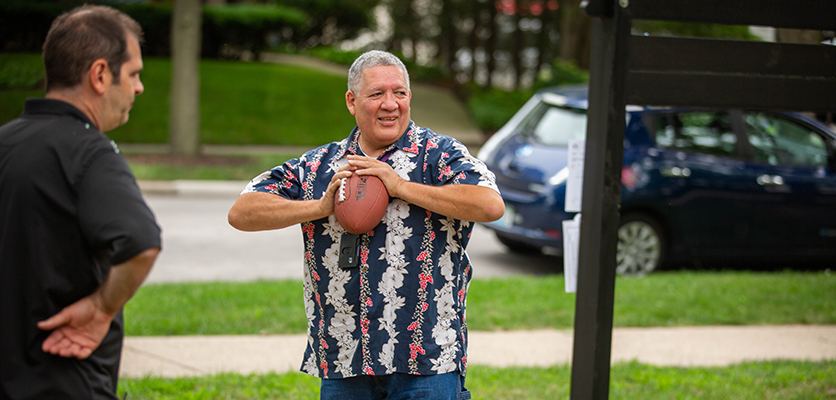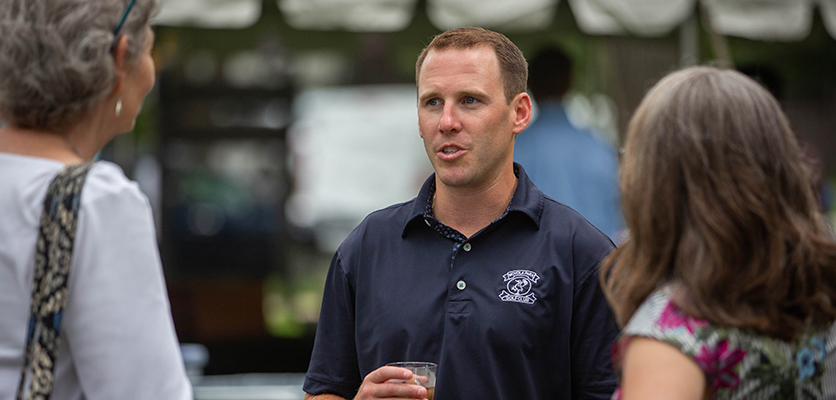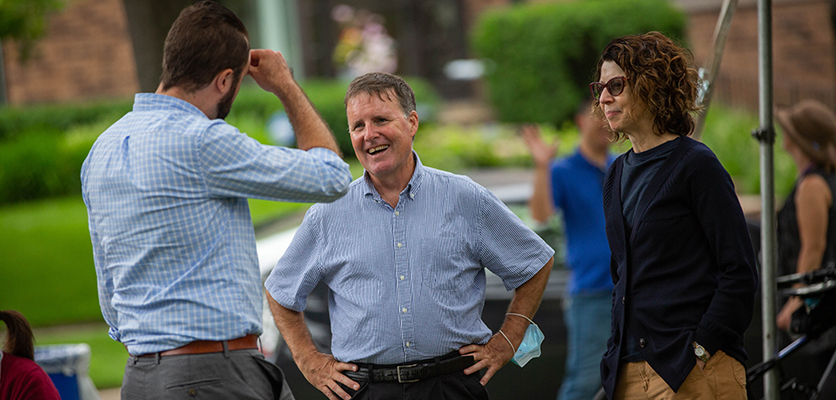 Winter Extended Staff Meeting
On February 5, 2020, Northwestern IT staff gathered in McCormick Auditorium in Norris University Center for a panel discussion with the organization's three associate vice presidents and an update from Vice President for Information Technology and Chief Information Officer Sean Reynolds, who also presented awards for employee and project team excellence.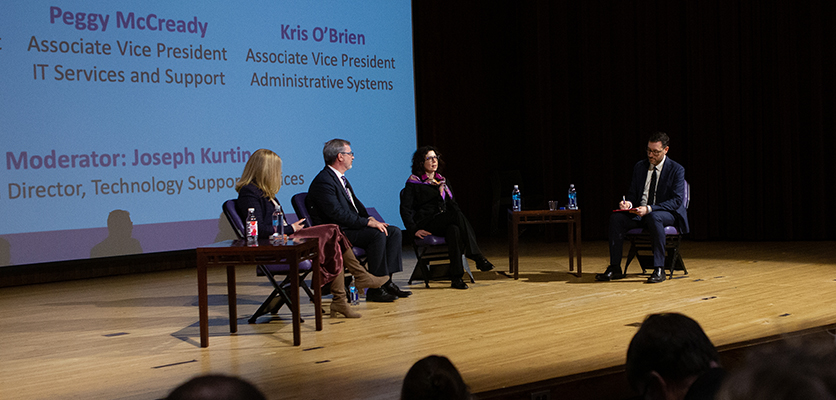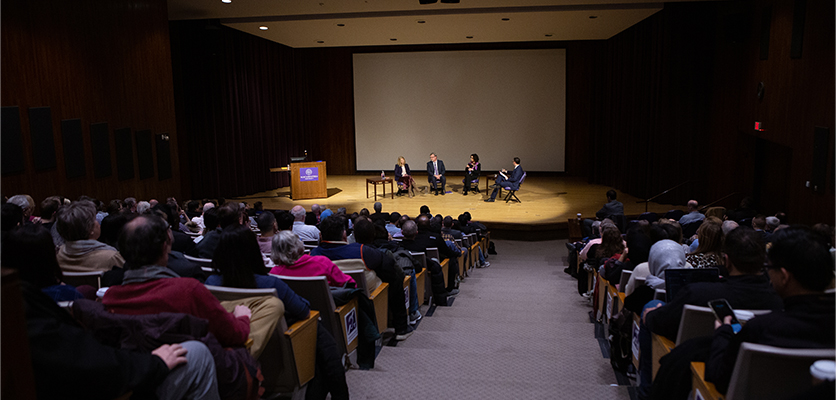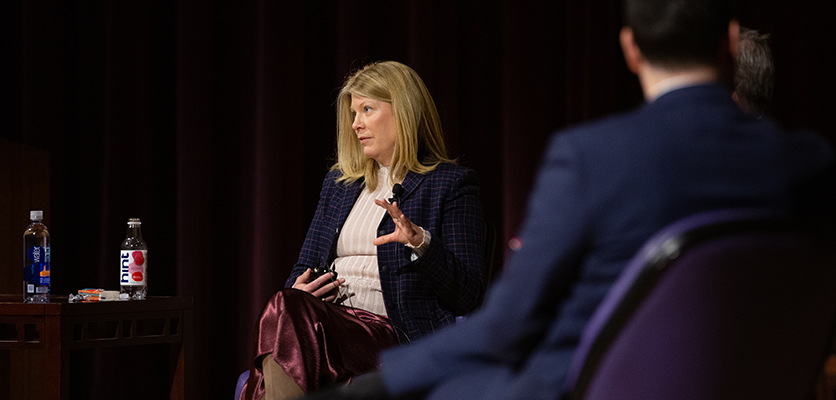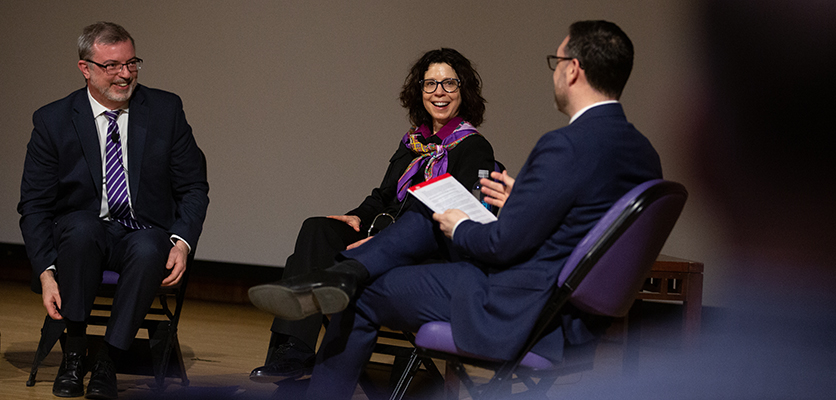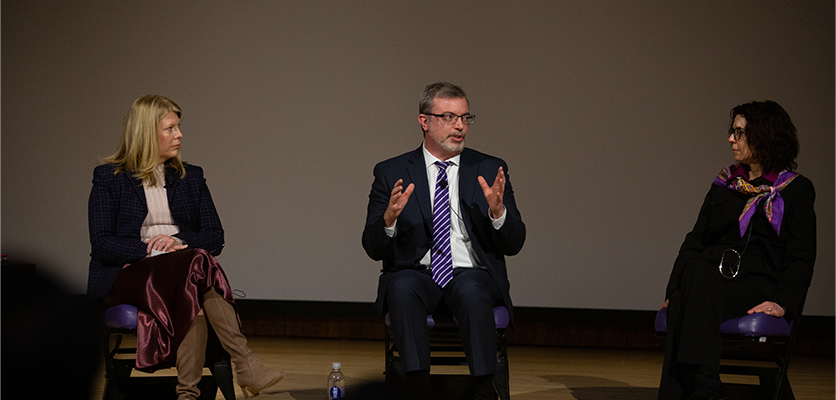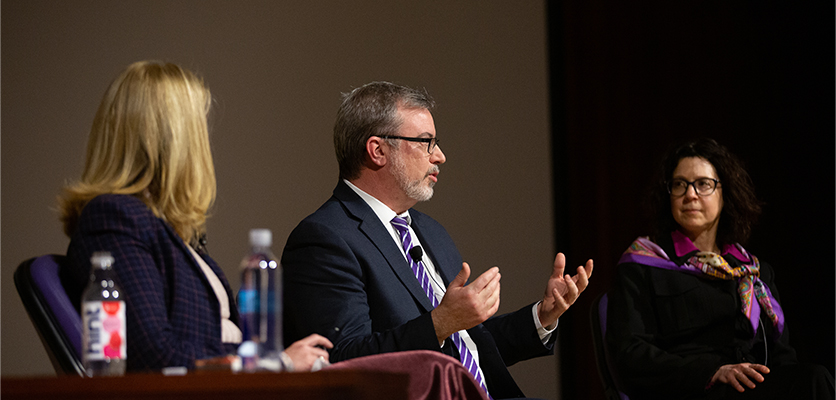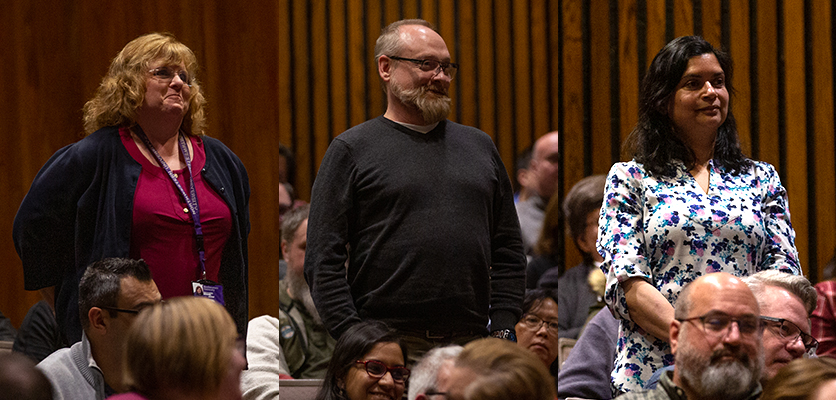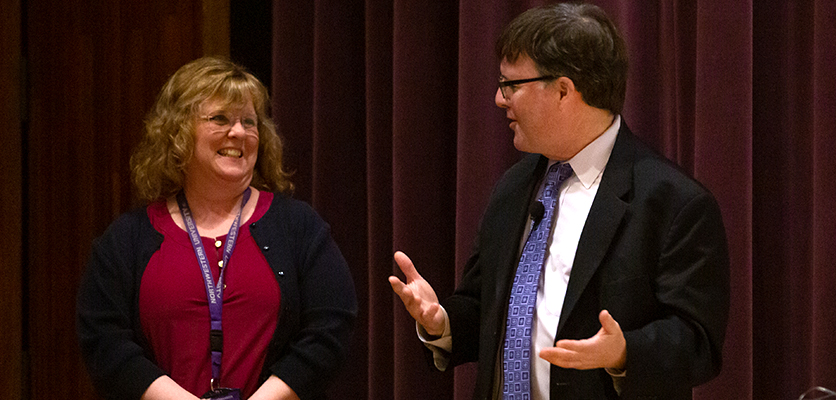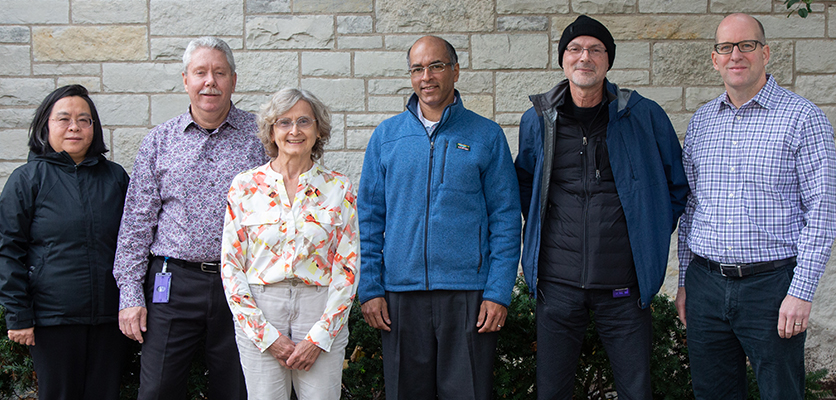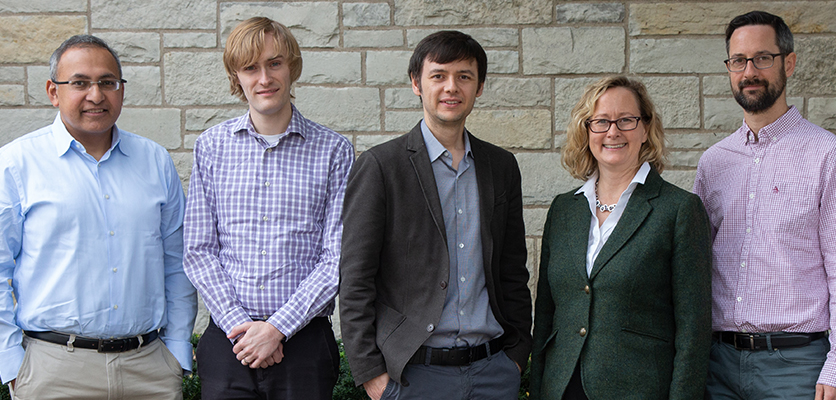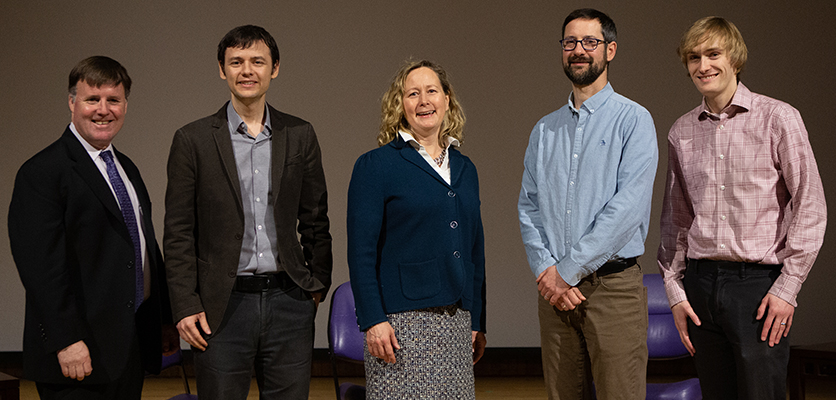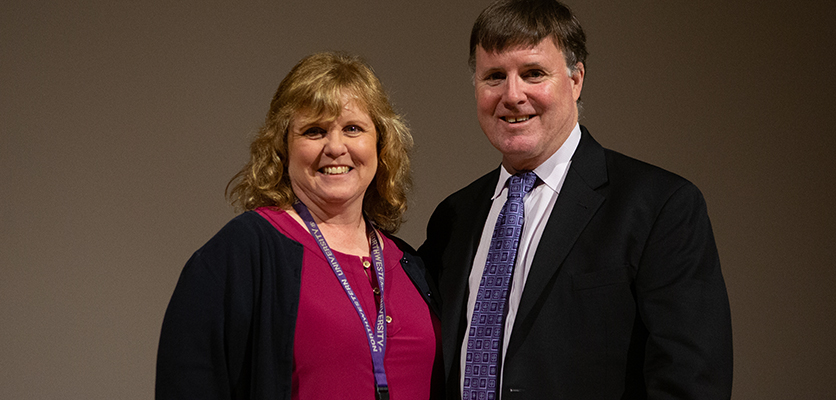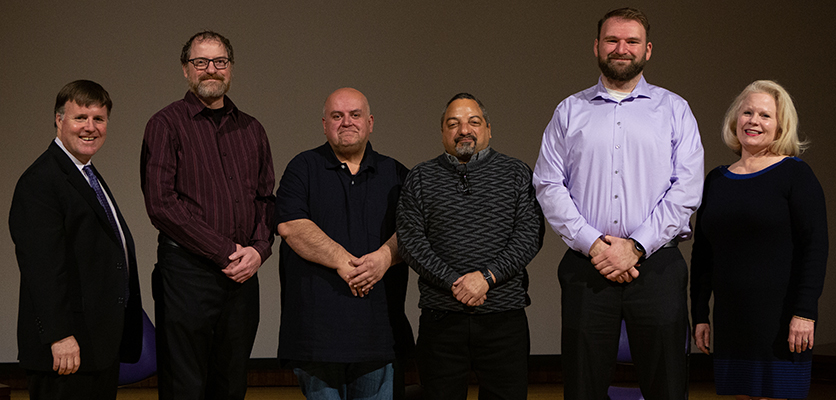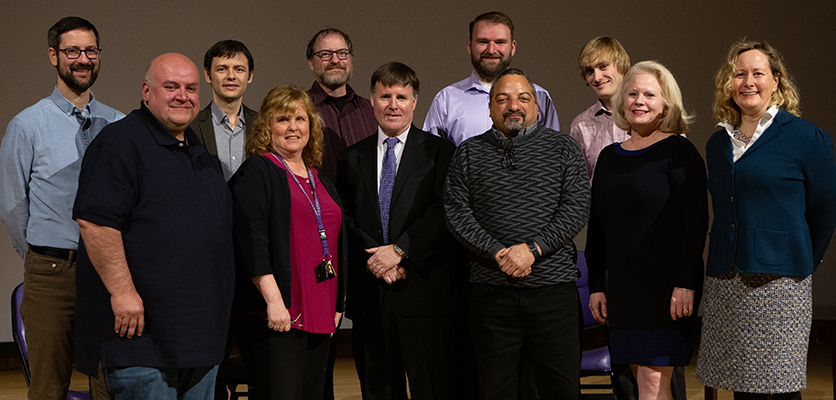 Annual Northwestern IT Holiday Party
On December 17, 2019, the Northwestern IT staff gathered at Norris Student Center to celebrate the holidays before the beginning of Winter Recess. The afternoon event featured lively conversation, a scavenger hunt, a competitive game of "Cards Against Technology," a card-making station for children at the Ronald McDonald House and veterans at the VA hospital, and more. Photography by Michael Goss.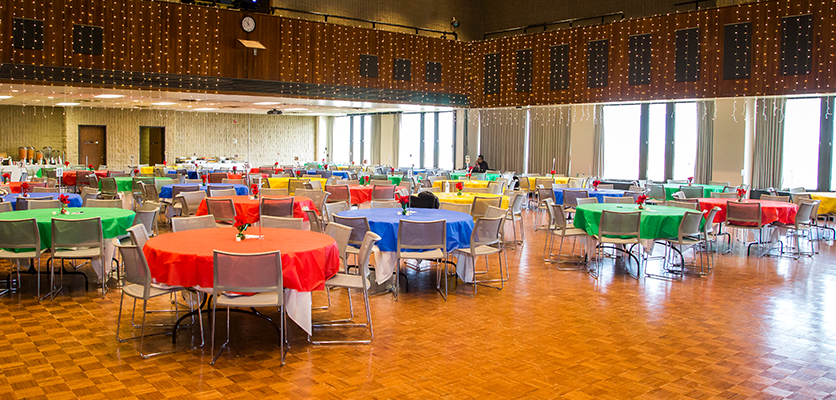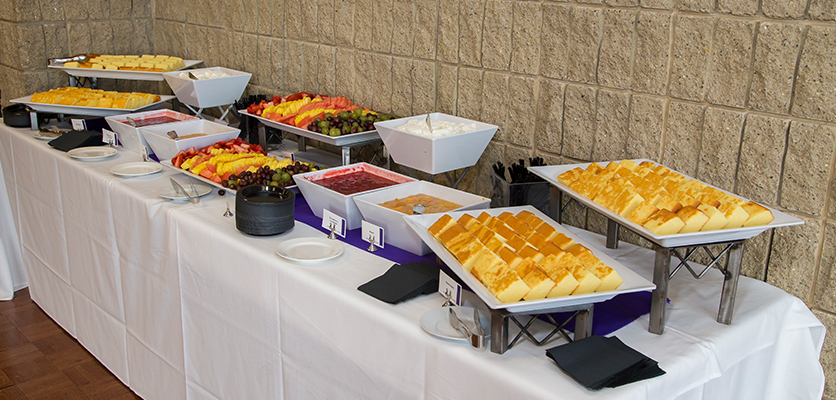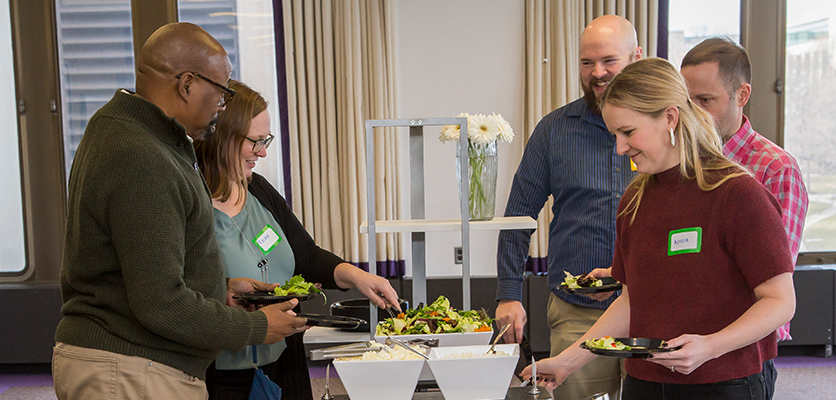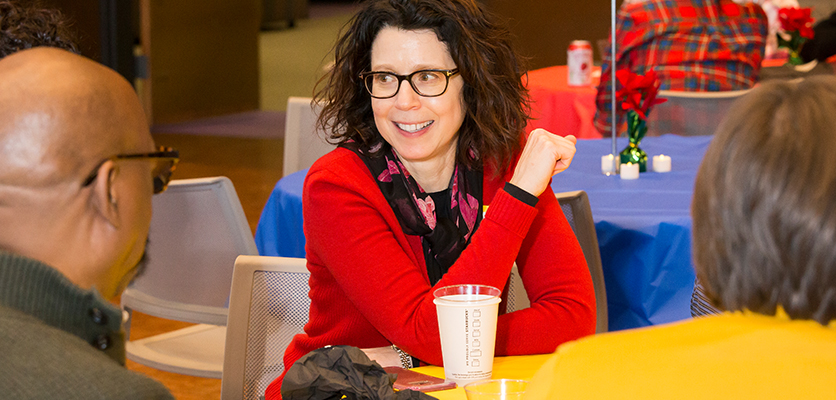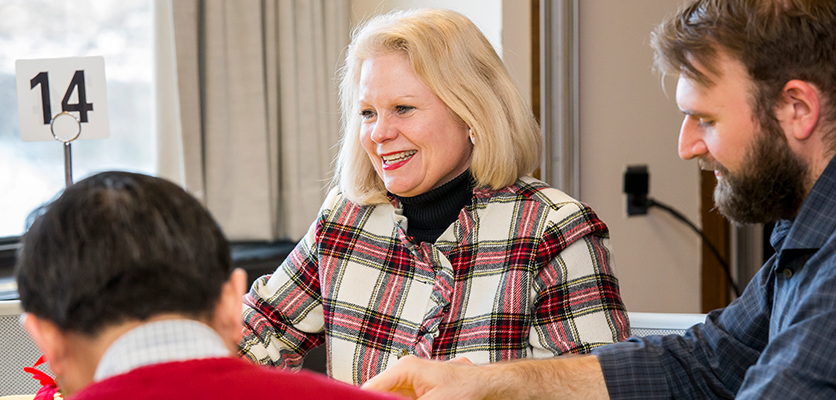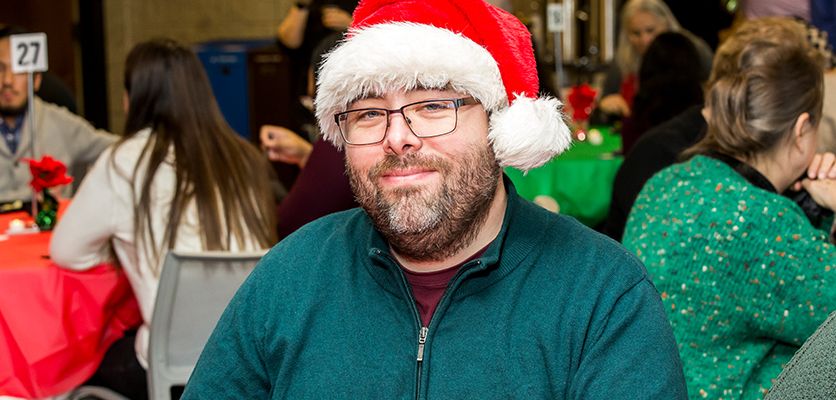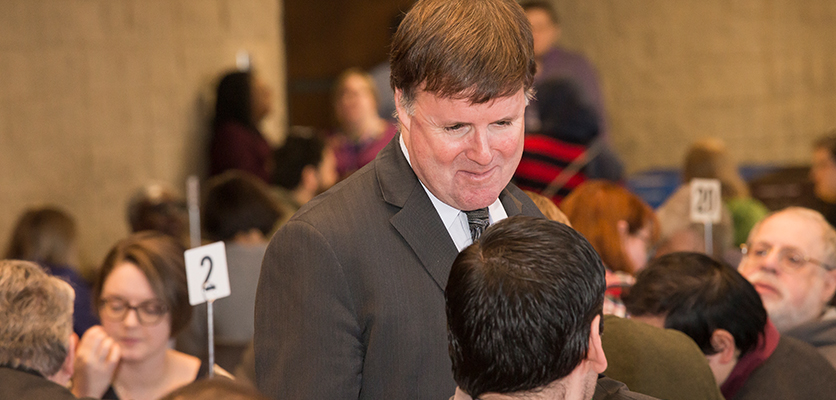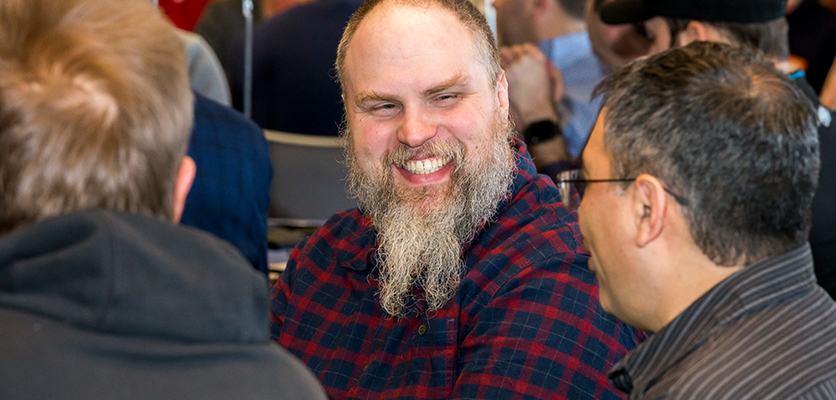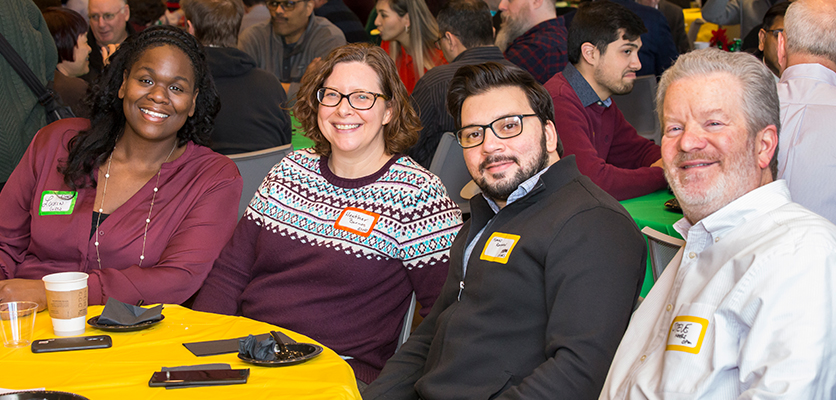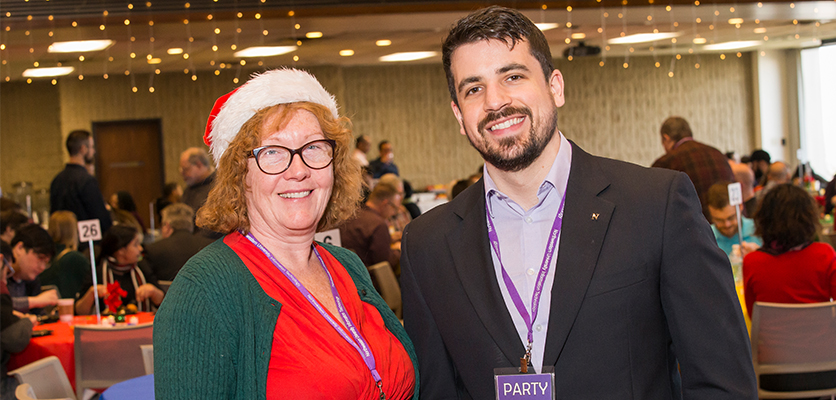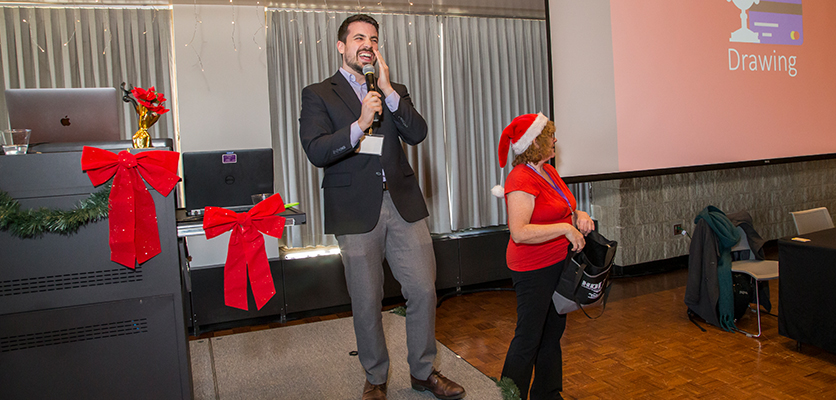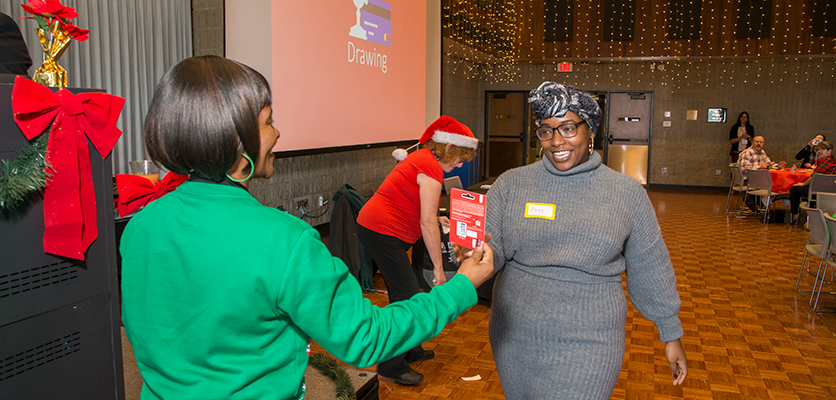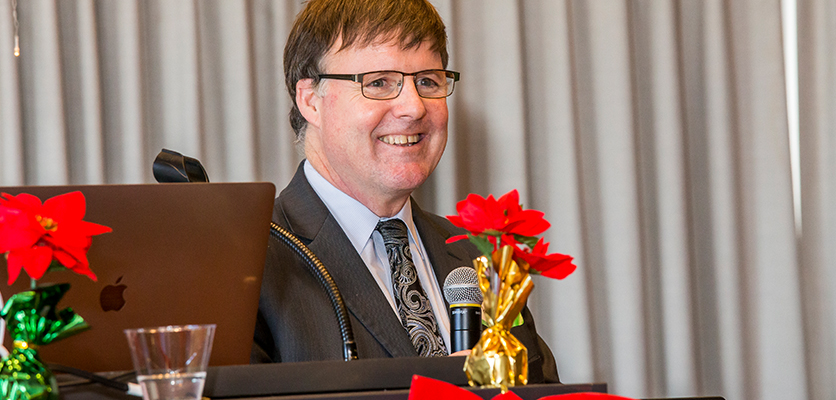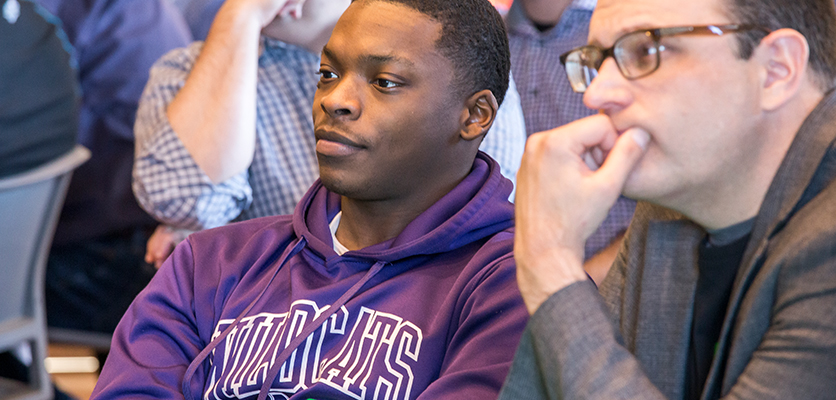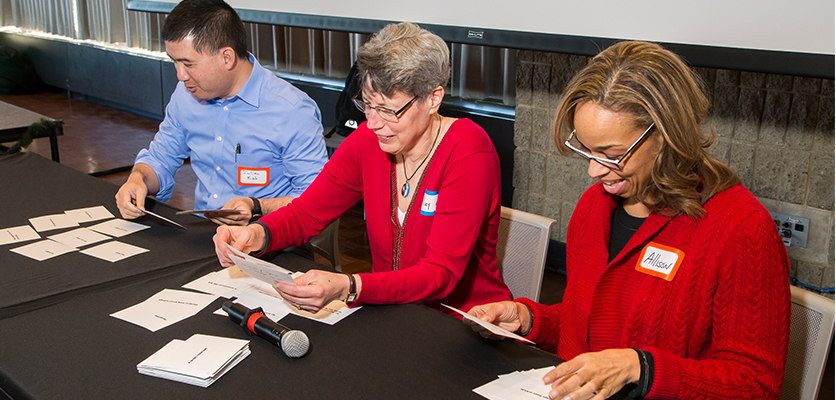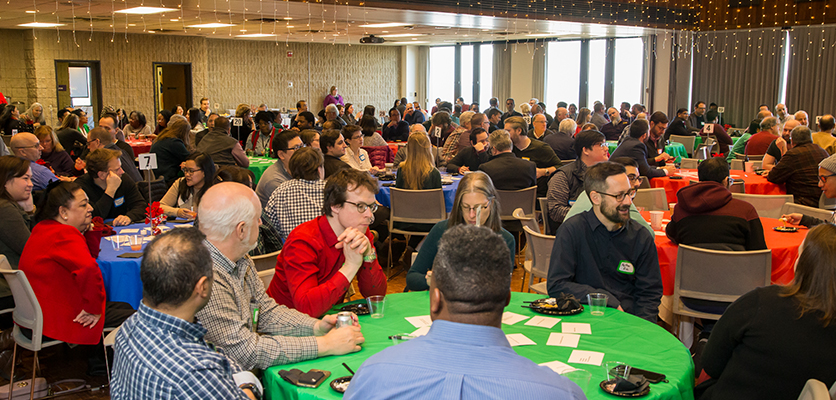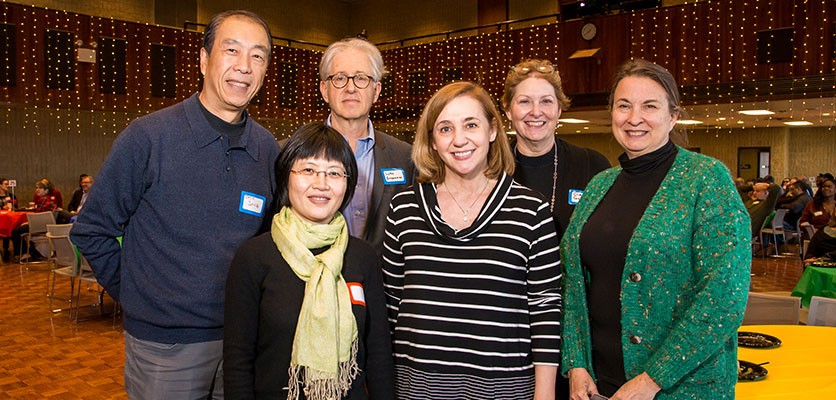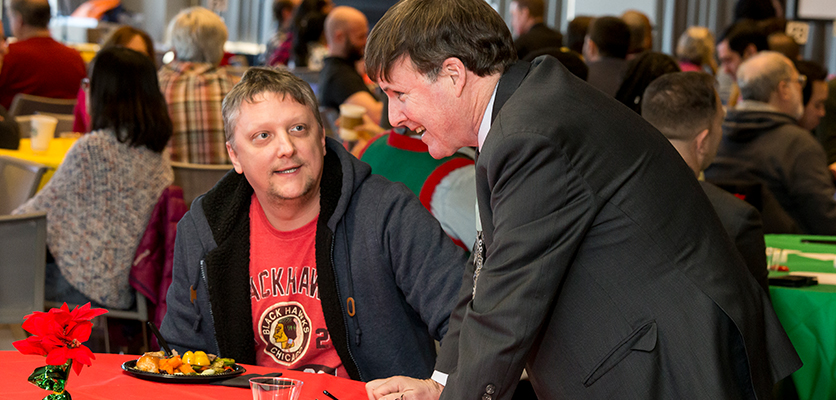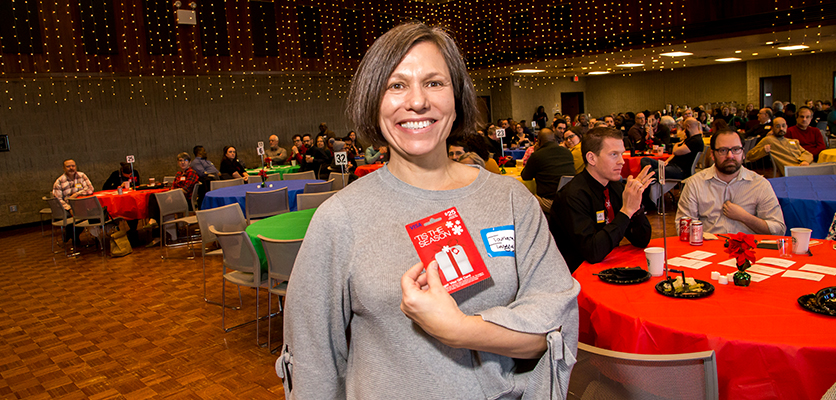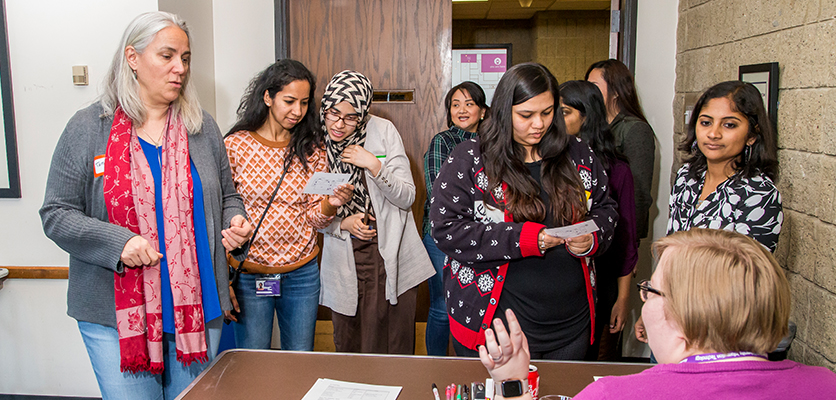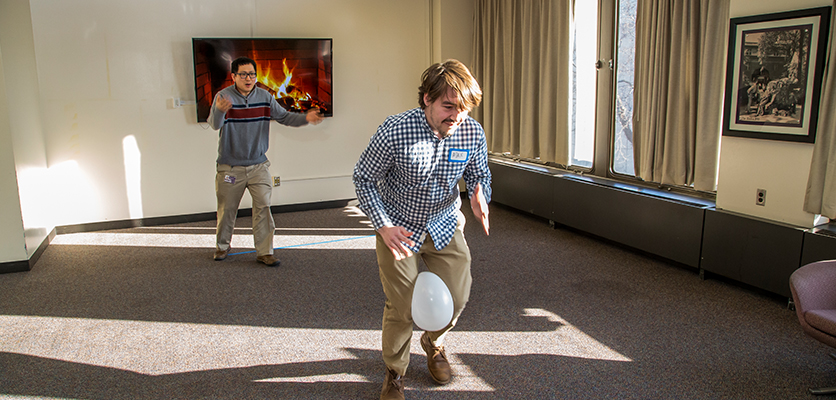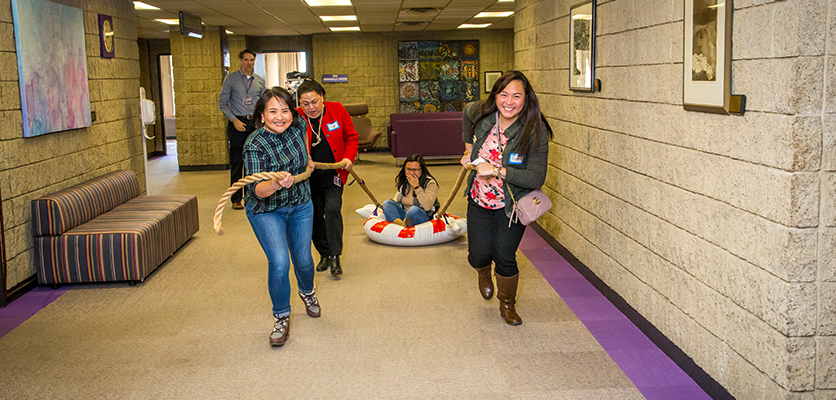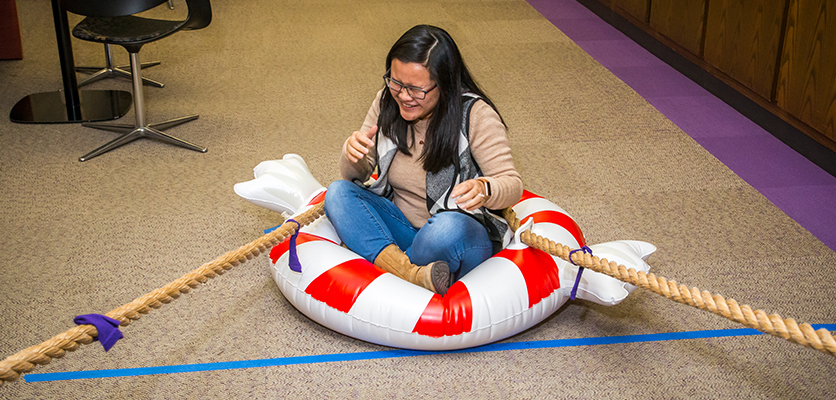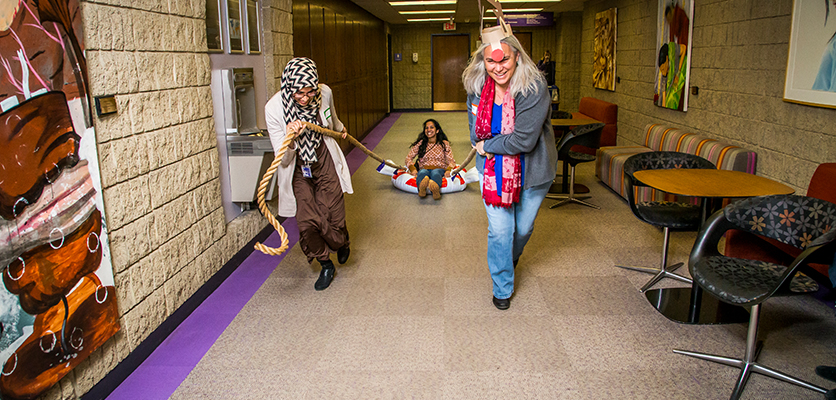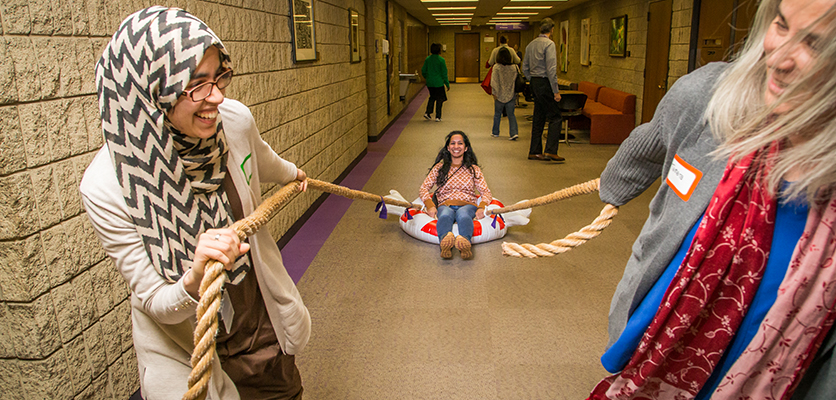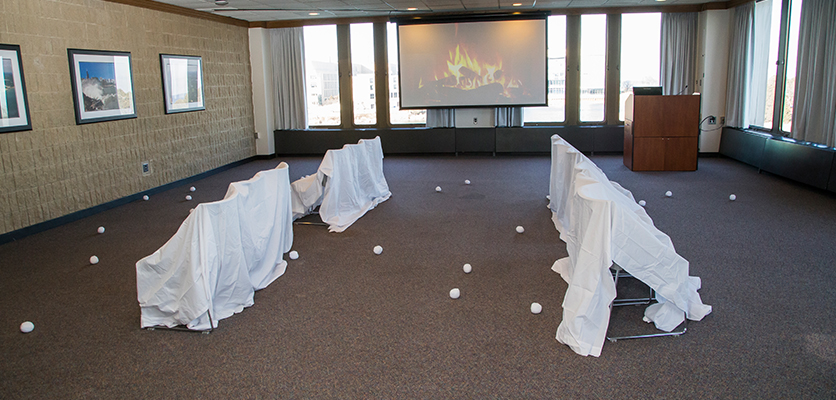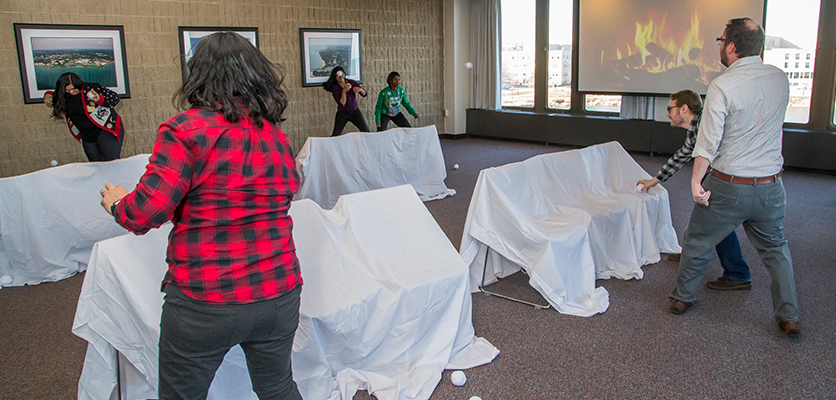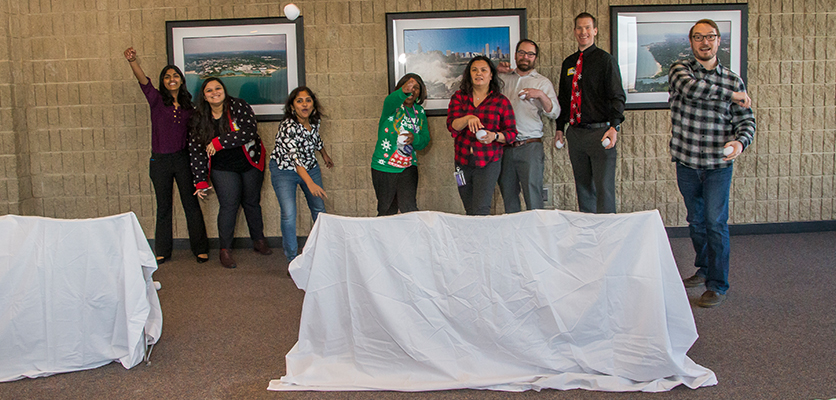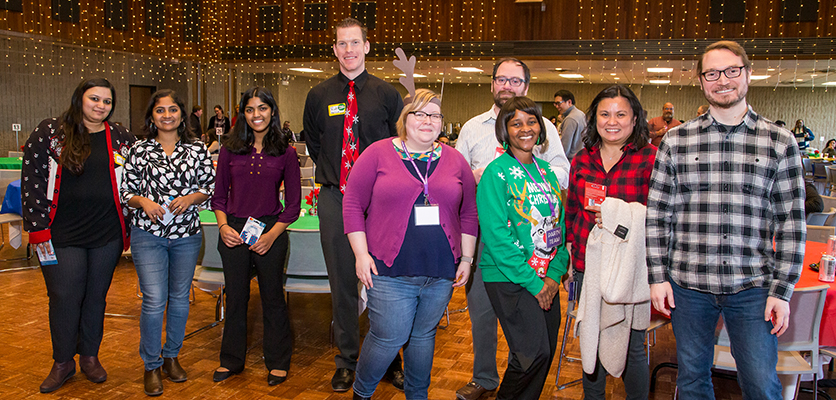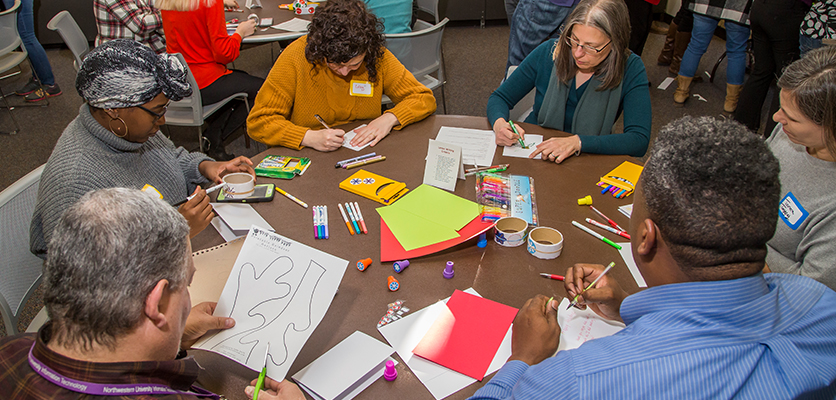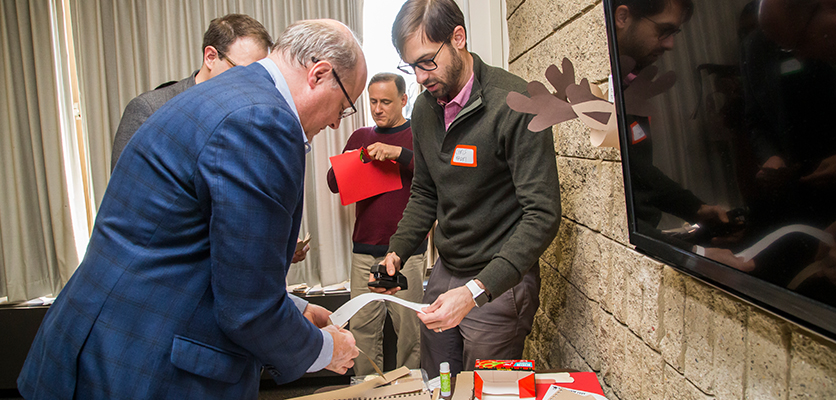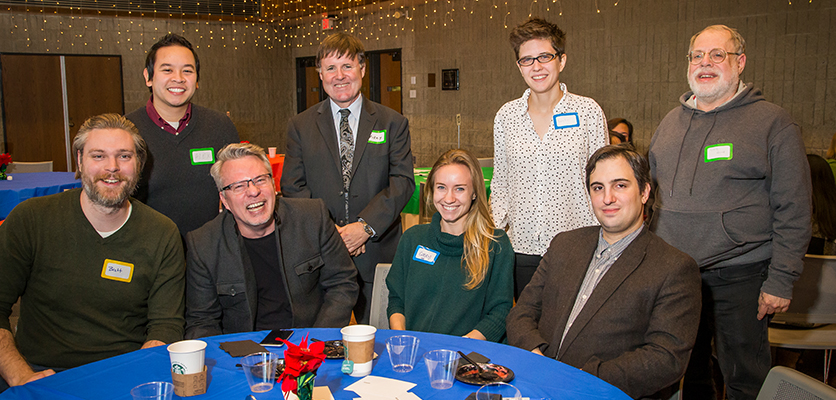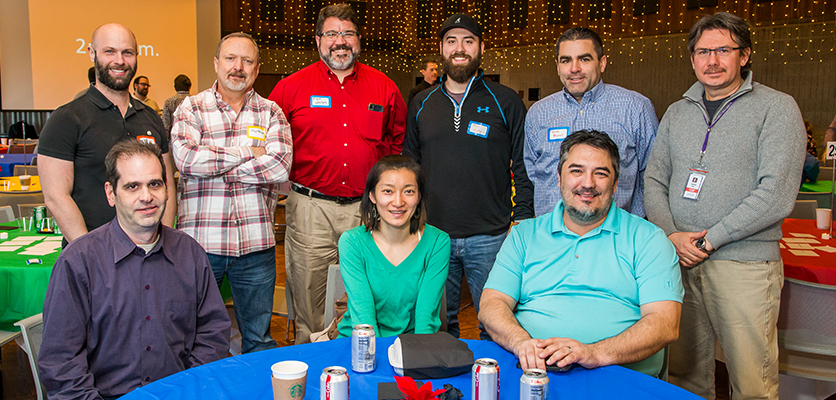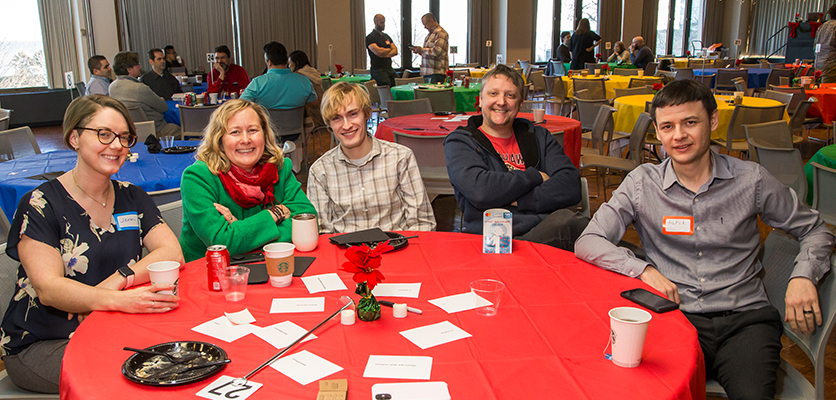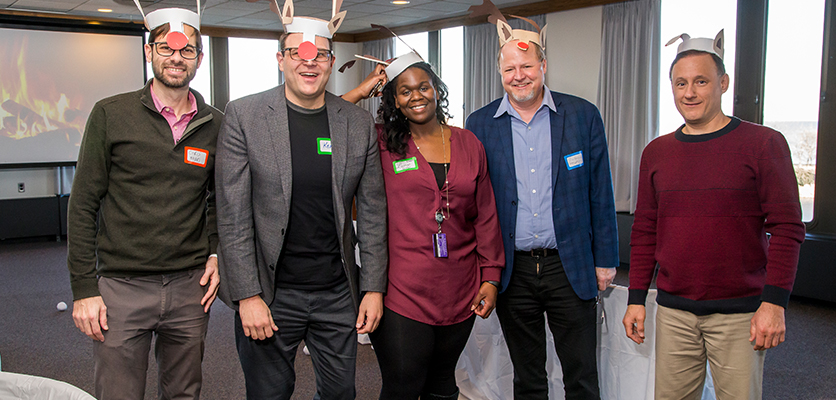 EDUCAUSE
From October 14–17, 2019, professionals and technology providers from around the world gathered at McCormick Place West to share ideas, grow professionally, and discover solutions to today's challenges. Several Northwestern IT staff members presented on a variety of topics ranging from artificial intelligence to organizational capacity to team building.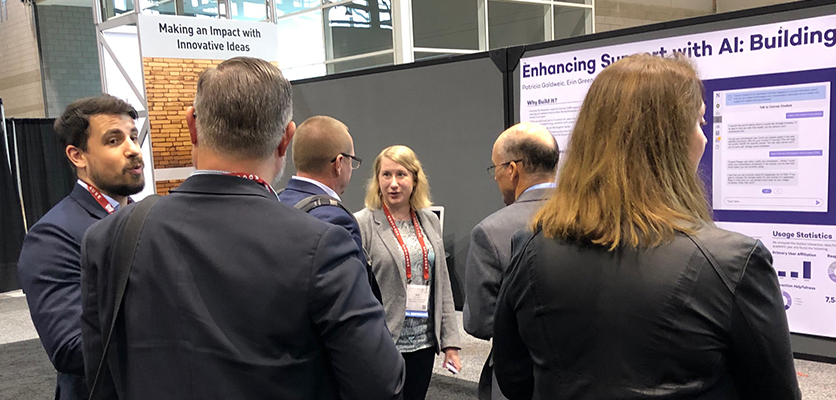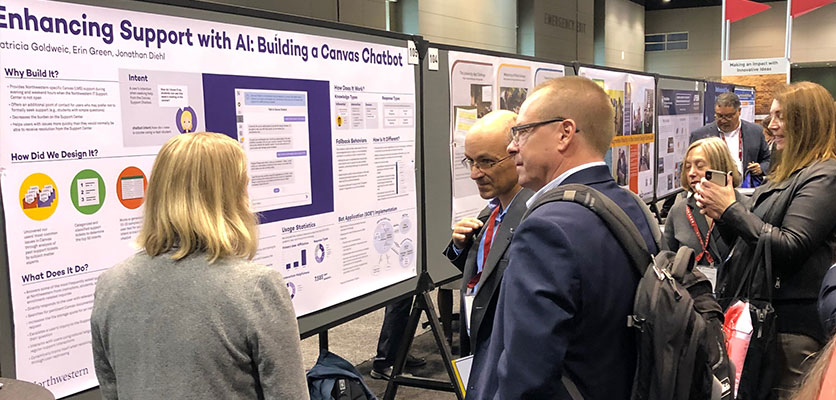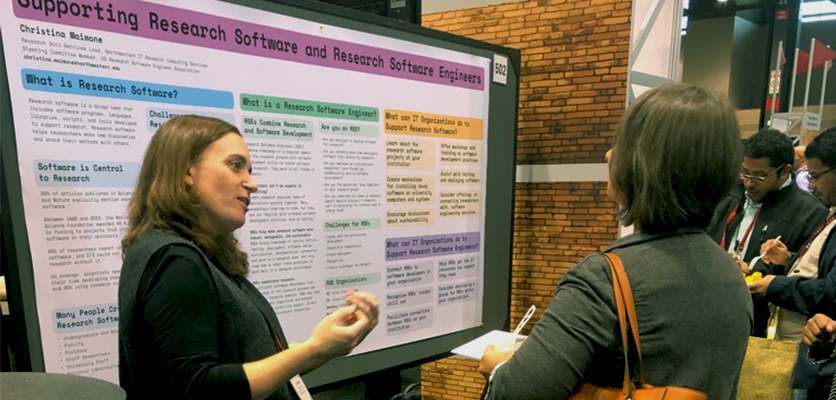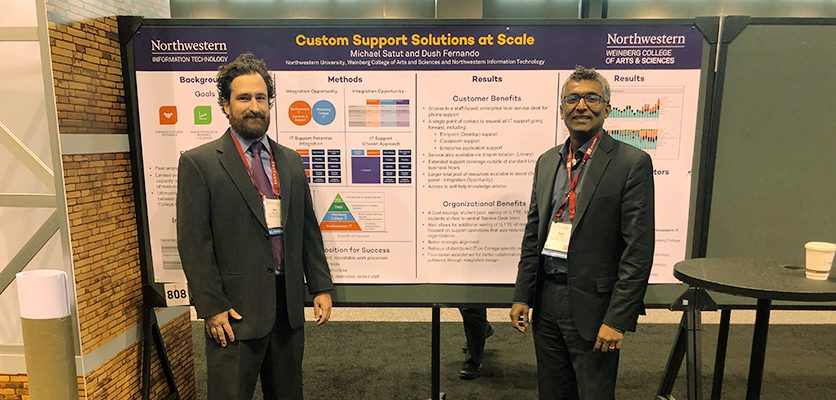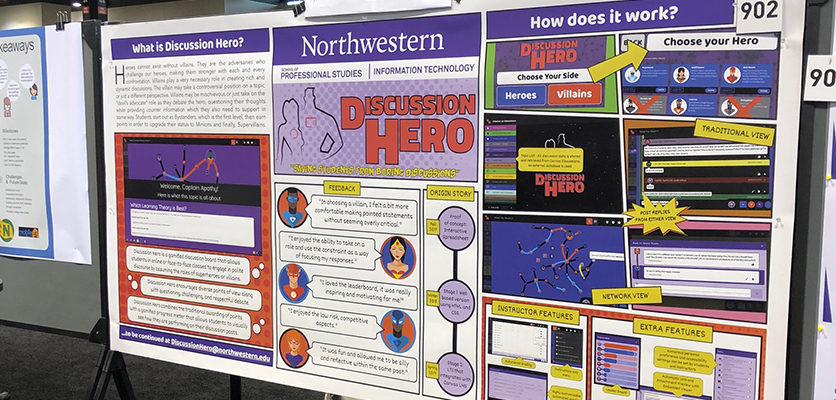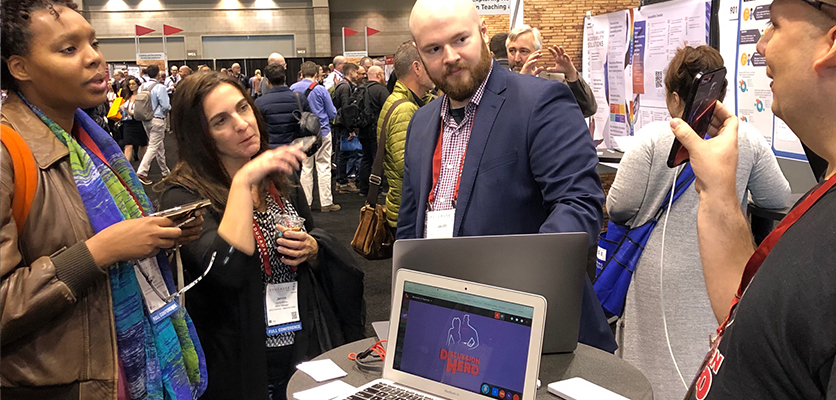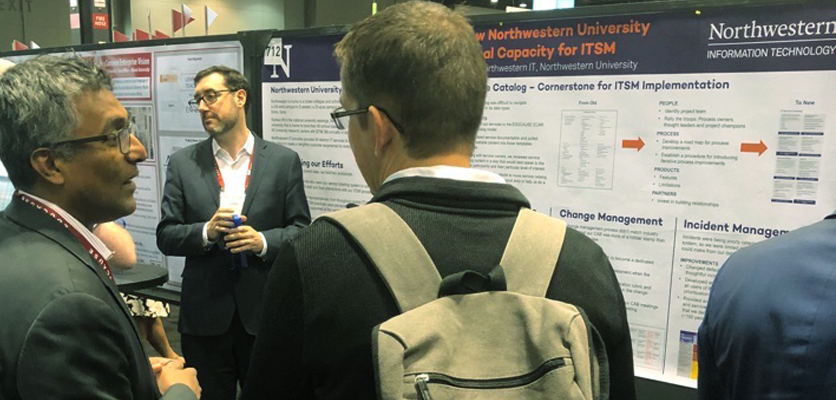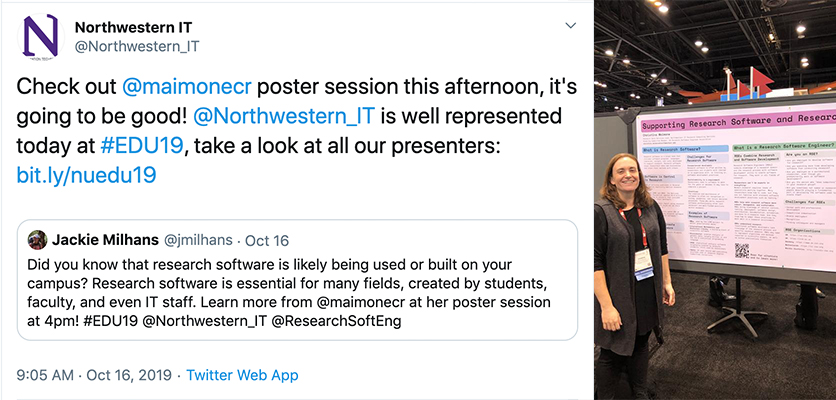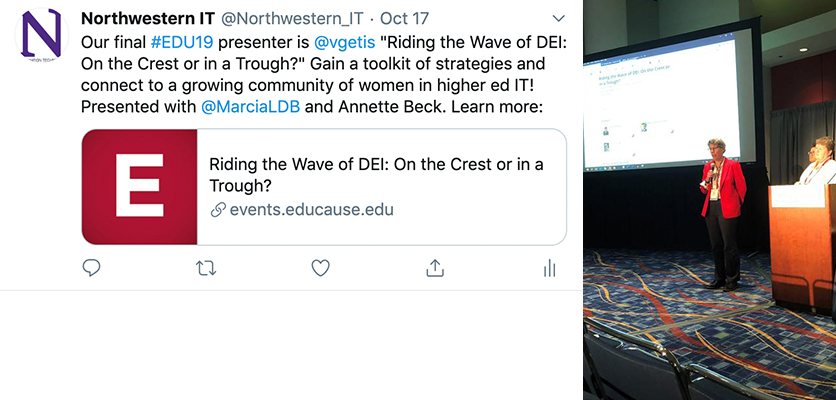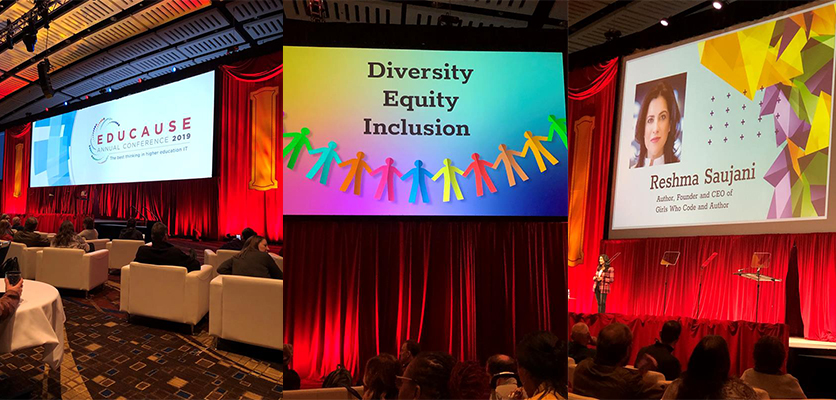 Wildcat Welcome
Northwestern IT's Technology Support Center students blanketed the Evanston campus on Monday, September 16, 2019, to meet their peers and offer tech assistance on the first day of Wildcat Welcome, while our Media and Technology Innovation team captured the week's excitement. Photography by Nate Bartlett.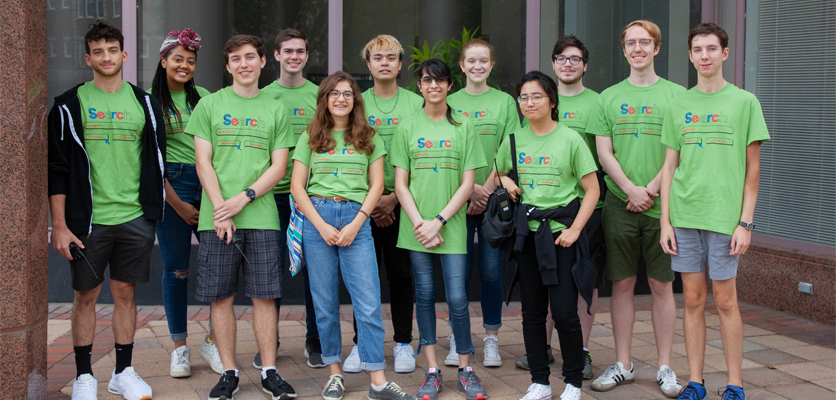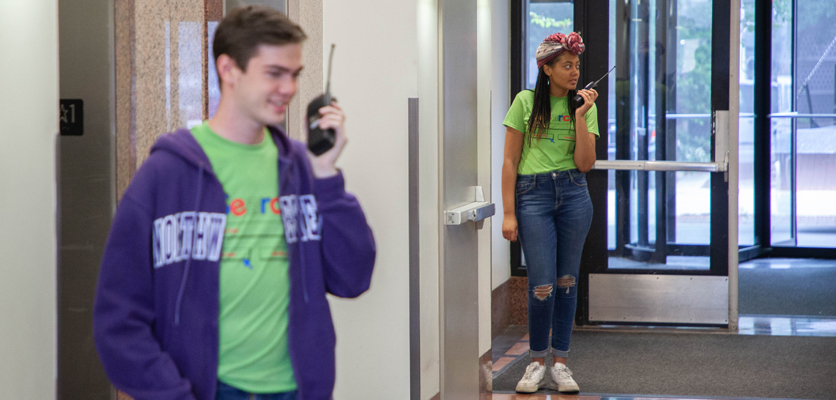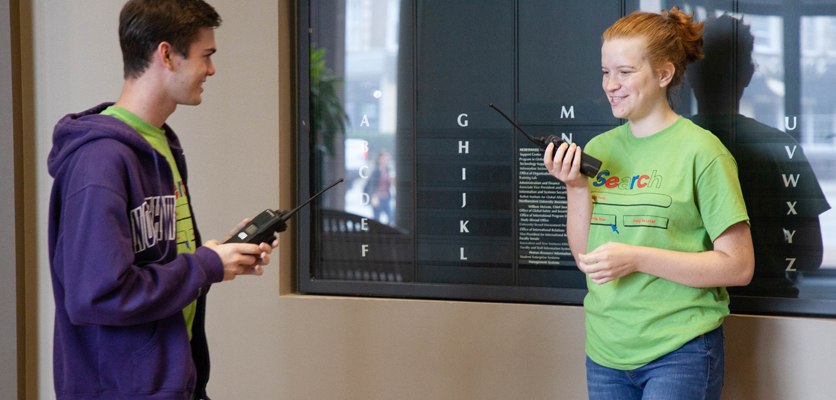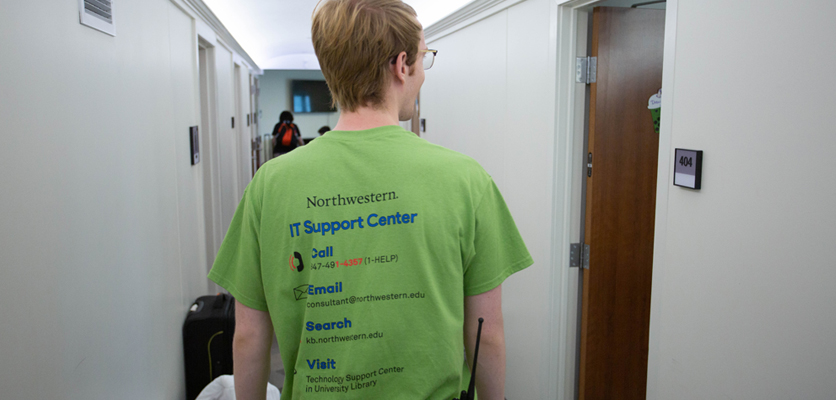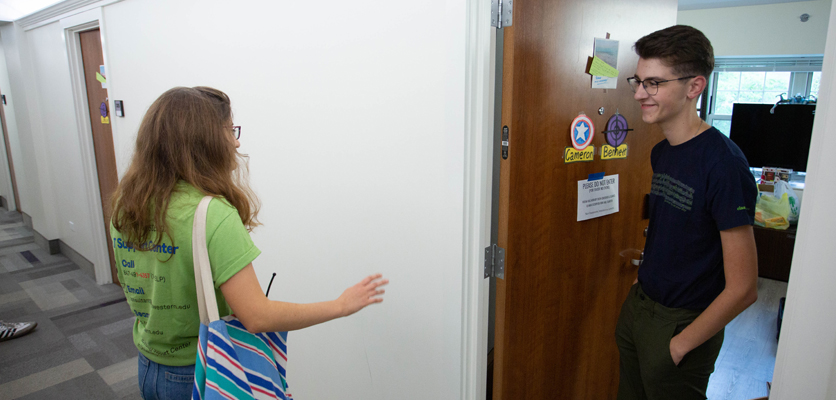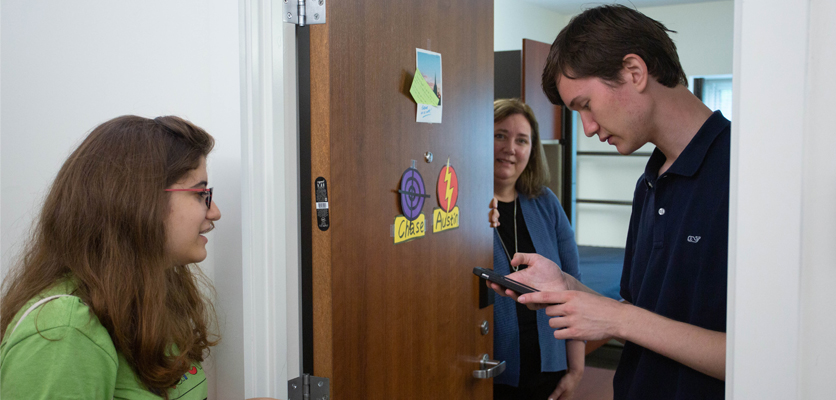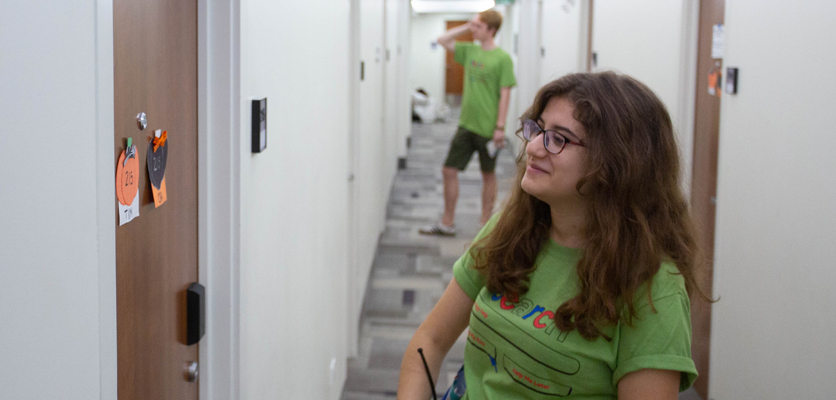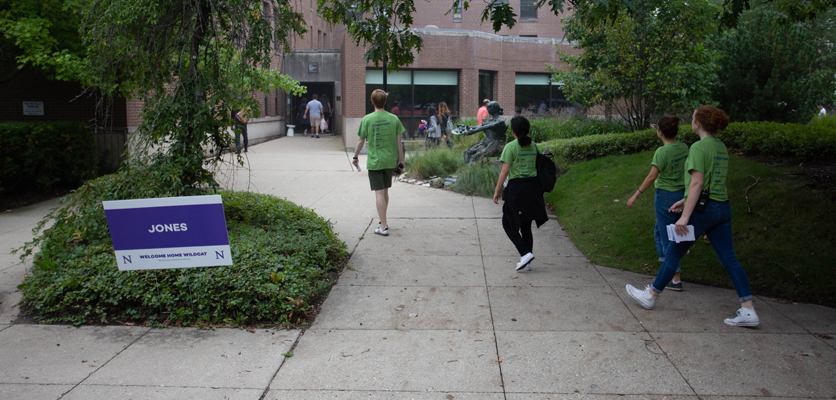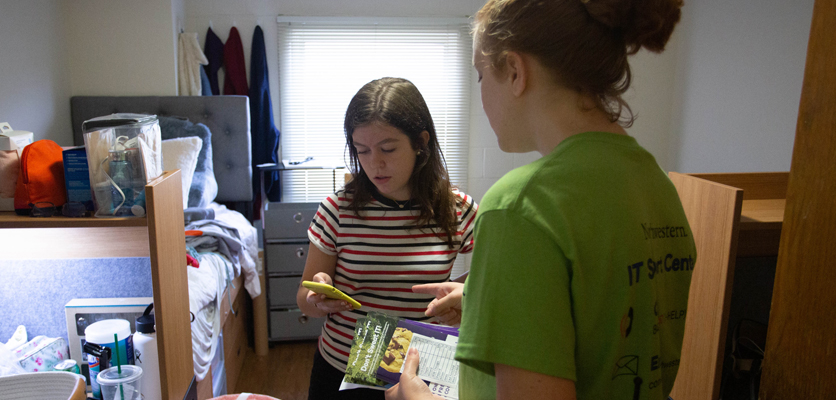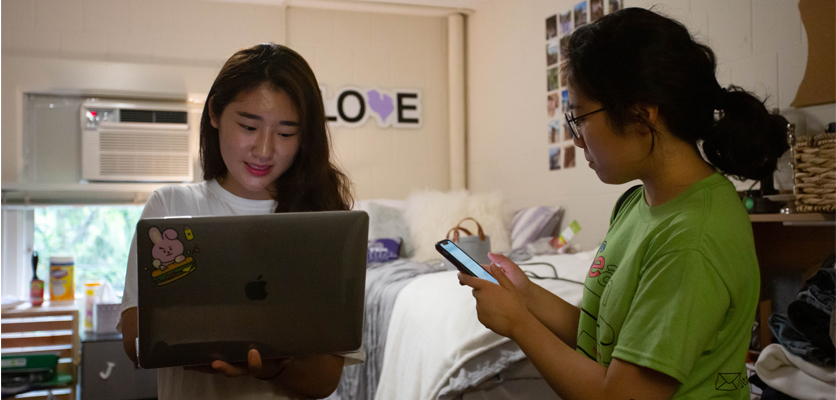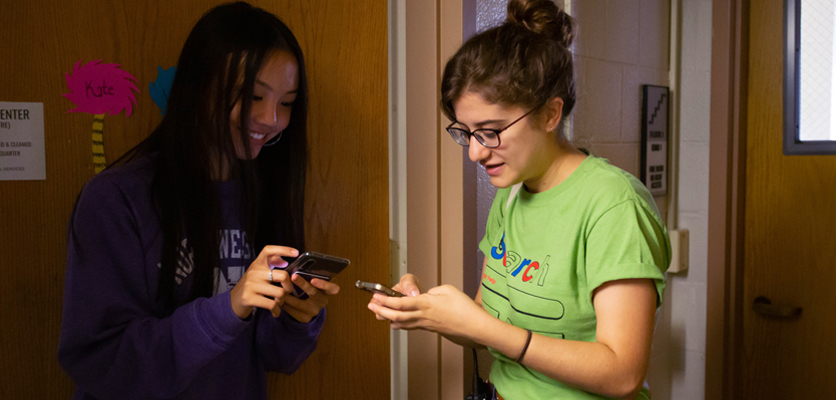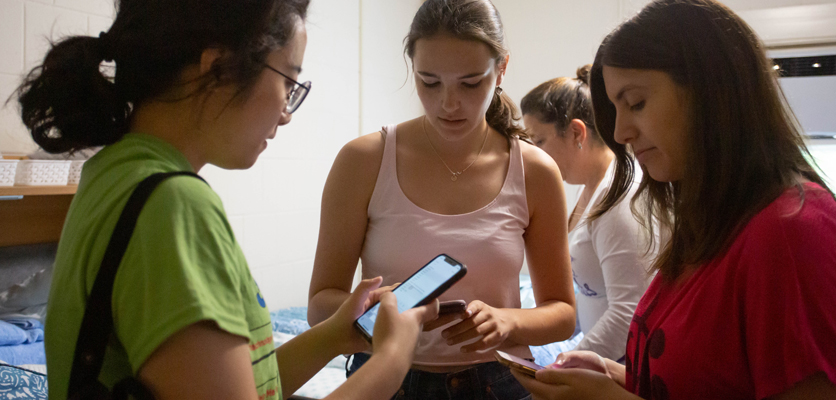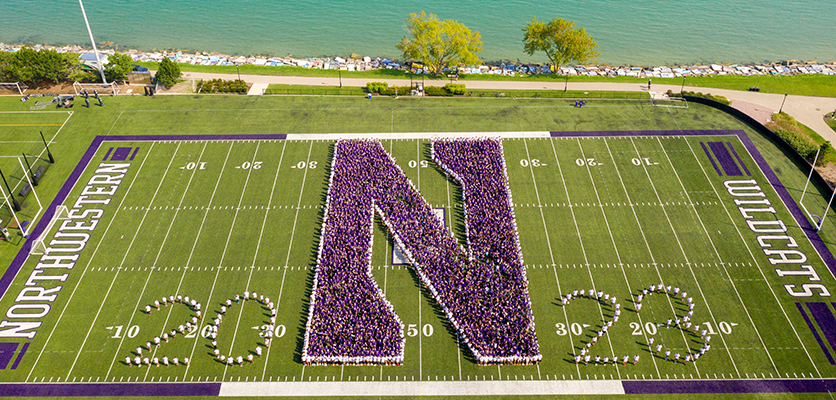 Check out the behind-the-scenes footage of the Class of 2023 forming the Northwestern "N" during Wildcat Welcome.
Summer Picnic
Northwestern IT held its annual summer picnic on the front lawn of the Alumni Association building on the Evanston campus on August 1, 2019. Photography by Nate Bartlett and Stephen Poon.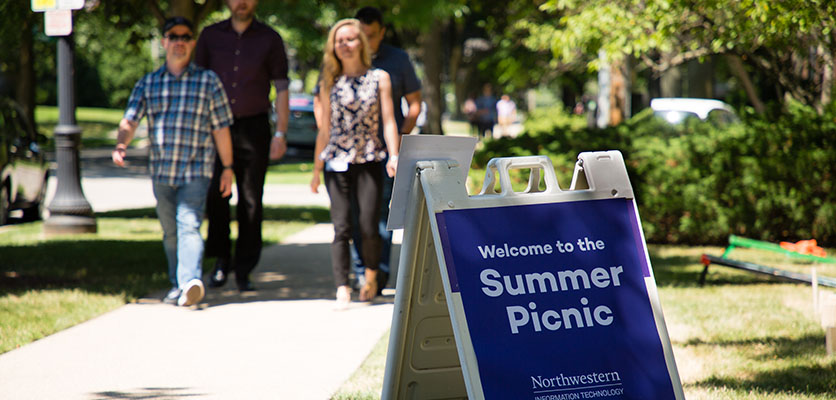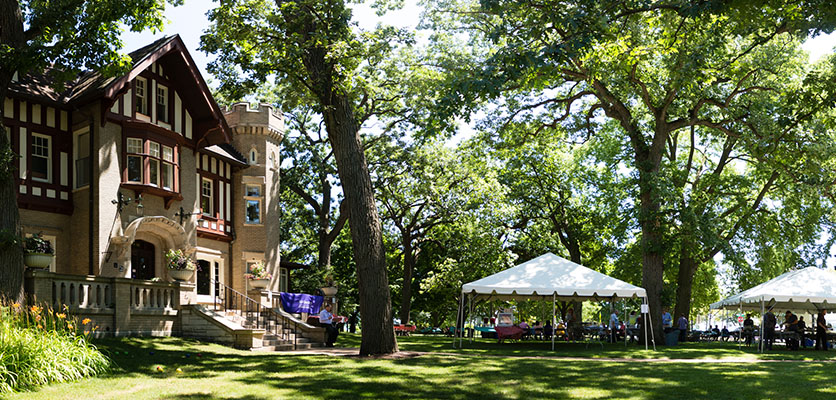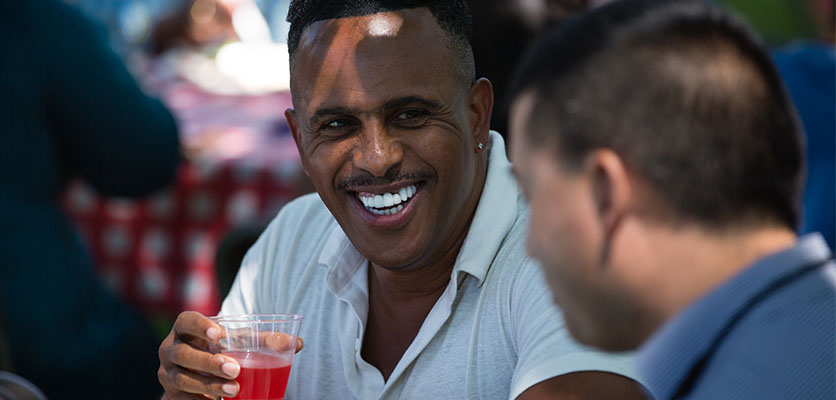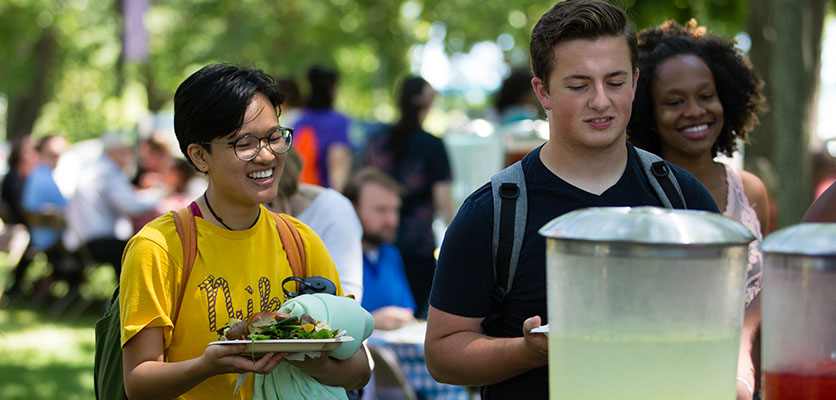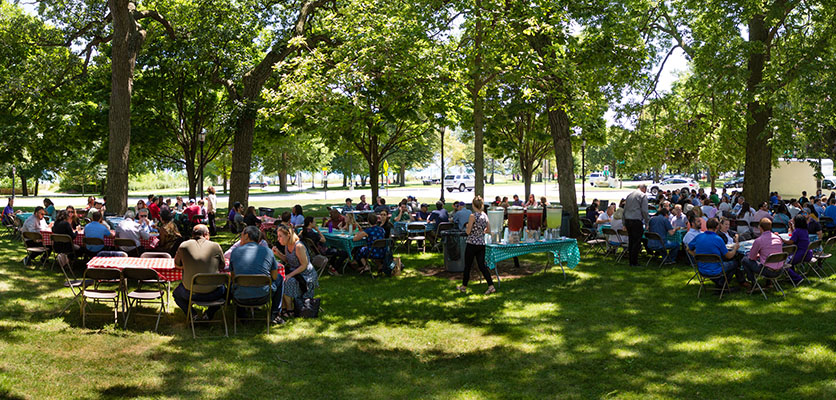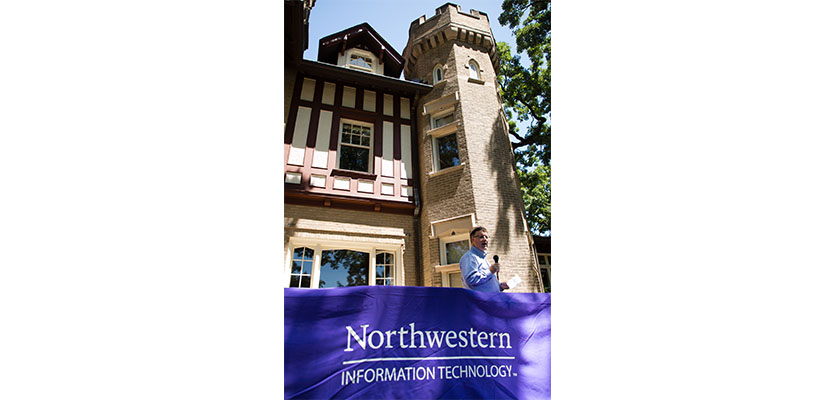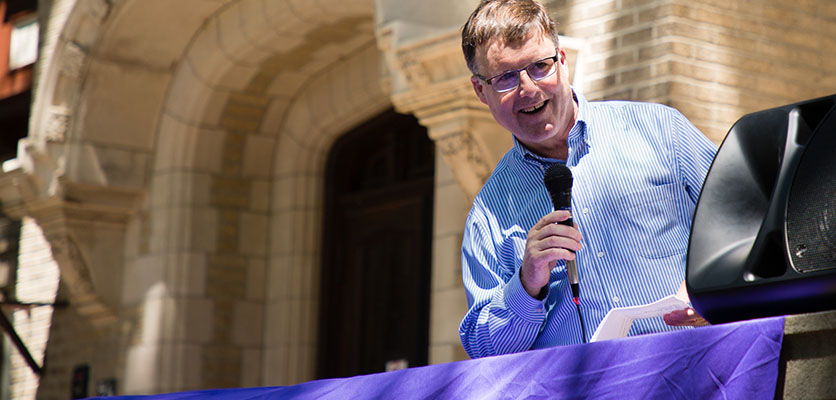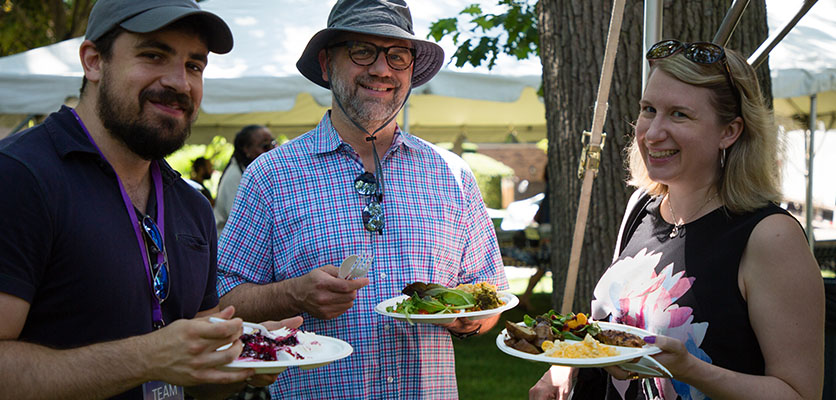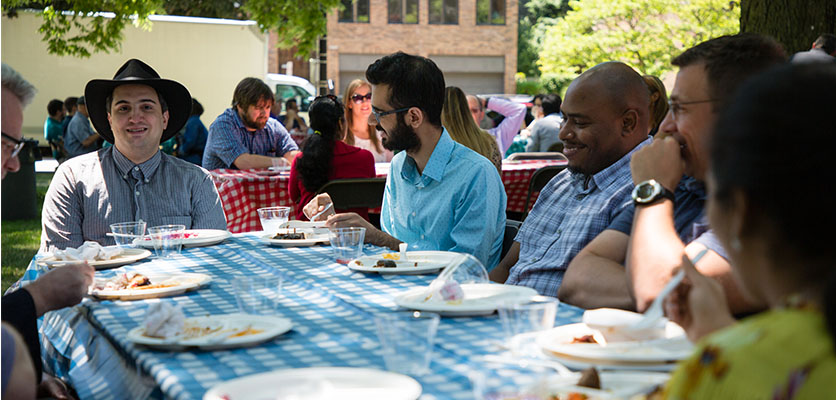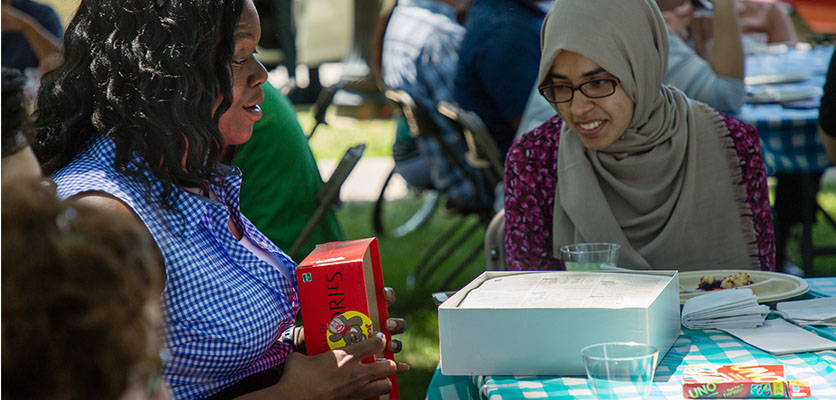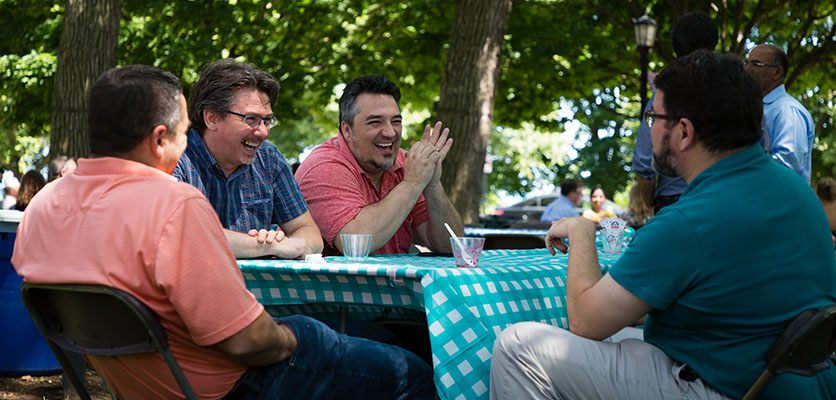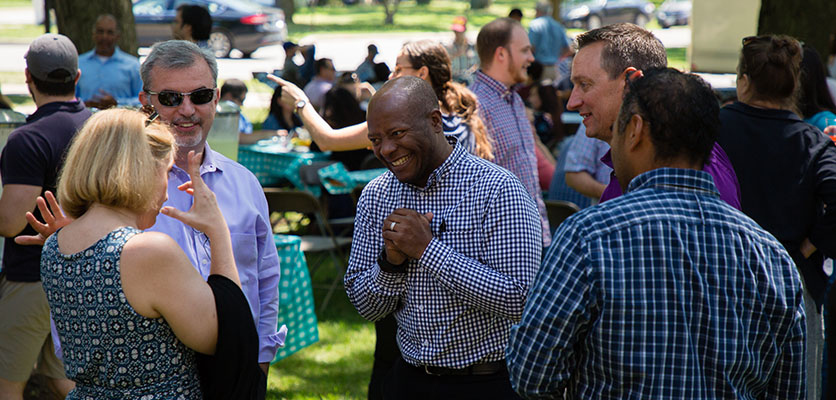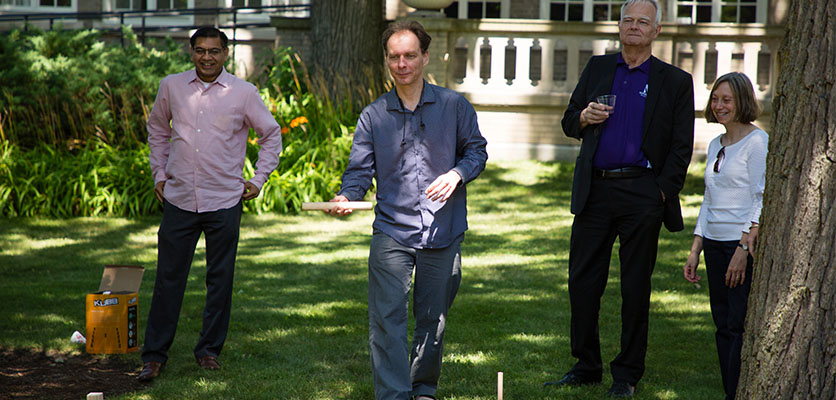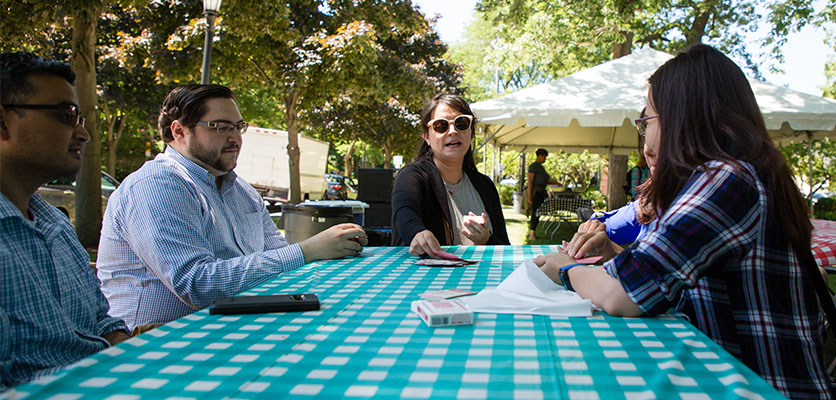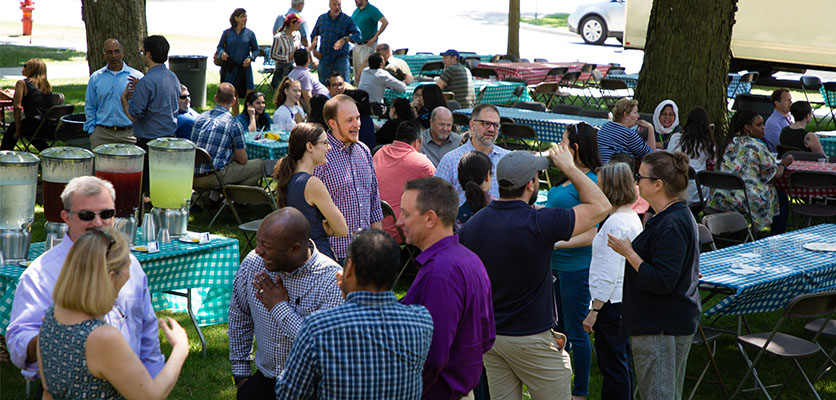 Feinberg School of Medicine
The McGaw Medical Center offers exceptional training experiences at nationally ranked hospitals and fosters a culture of diversity, innovation and excellence. Northwestern IT was instrumental in launching their new active learning classroom.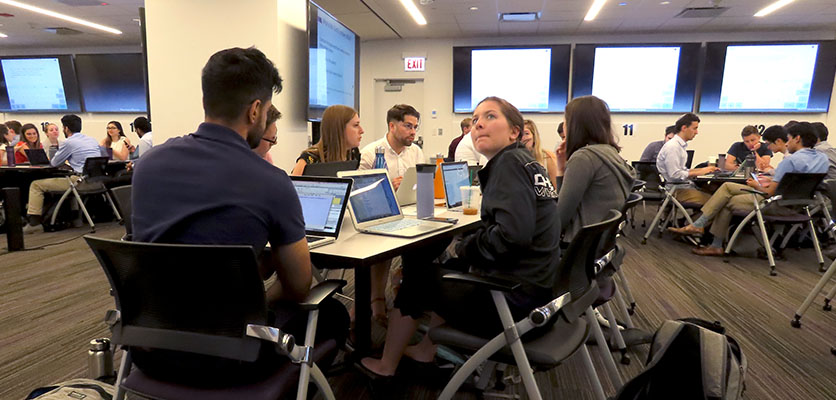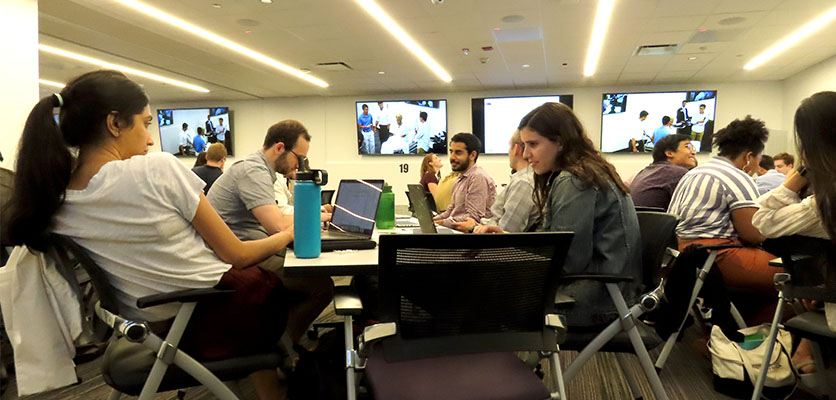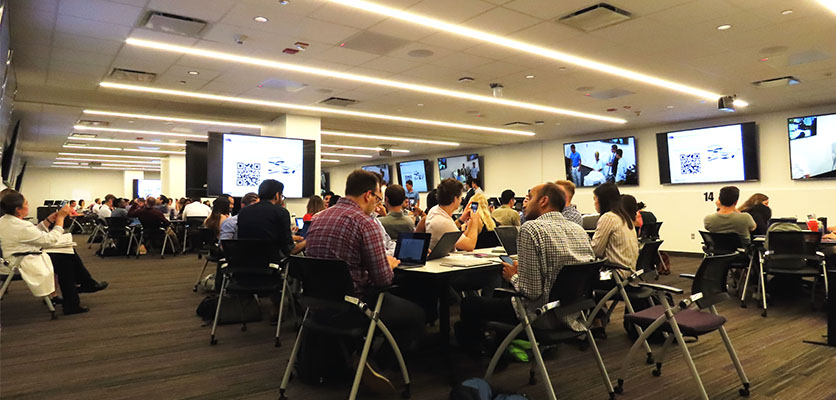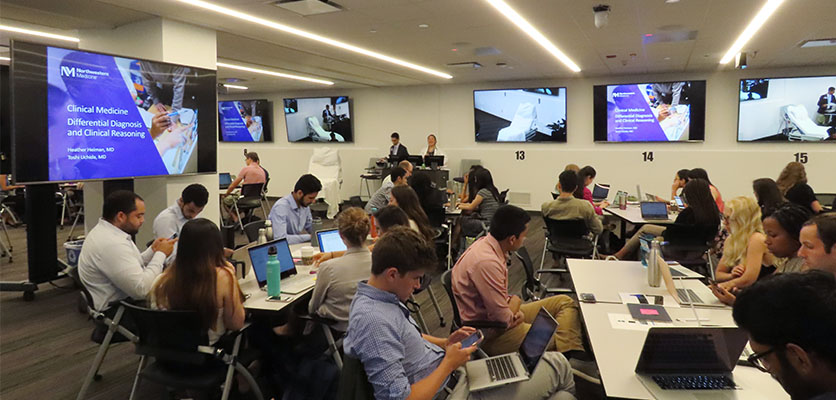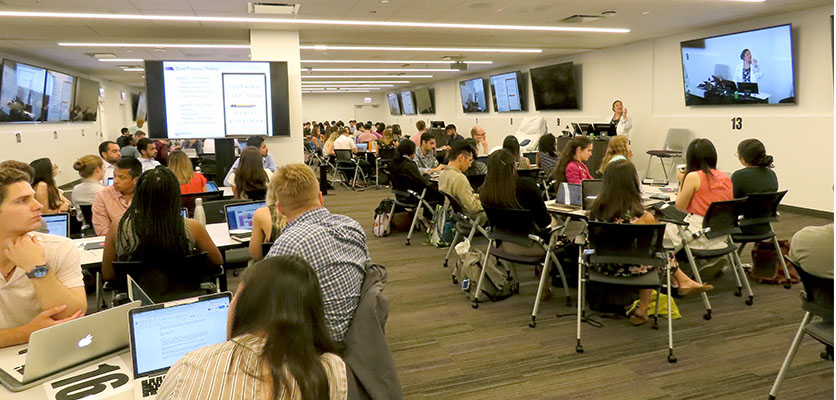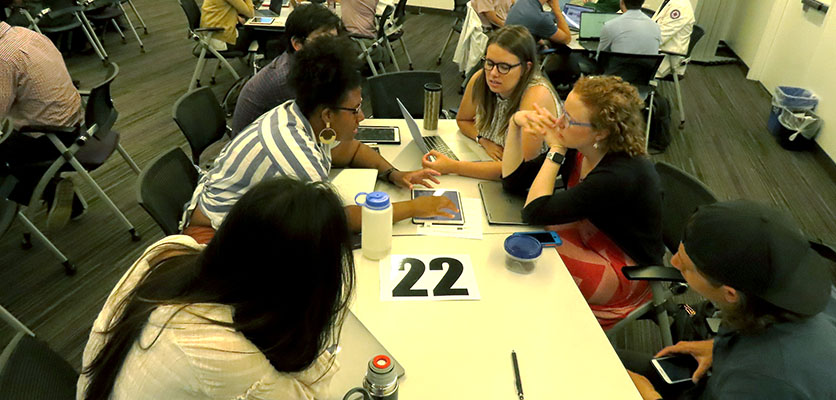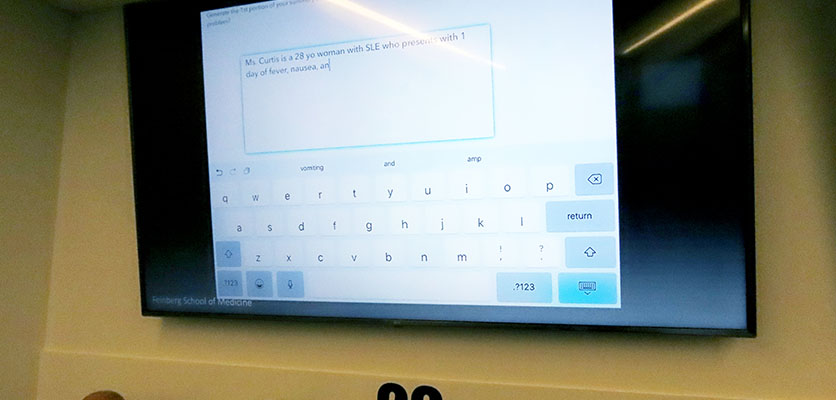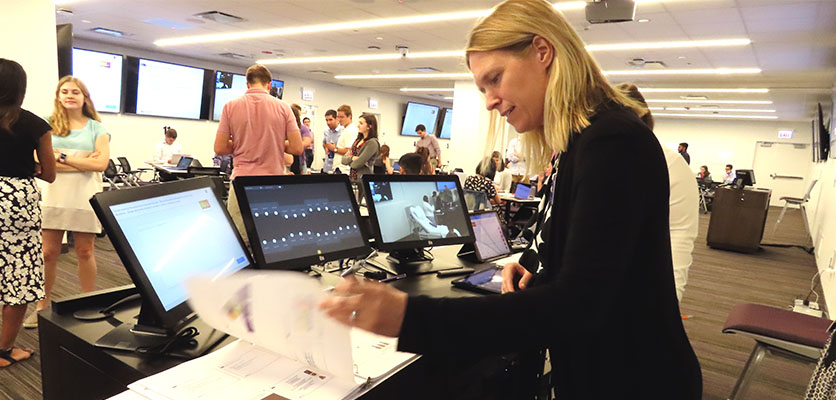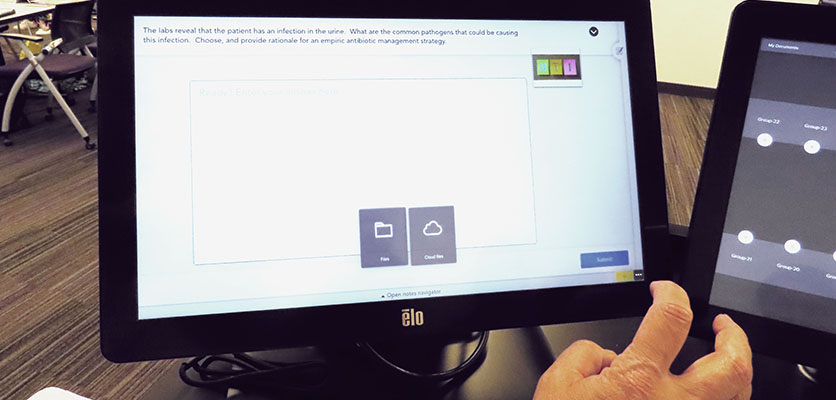 TEACHx 2019
TEACHx, Northwestern's annual celebration of experiments in teaching and learning through technology, returned to the Norris University Center May 22-23 for a packed day and a half of inspiring presentations and insightful discussion focusing on this year's theme of student-centered learning.