News and Events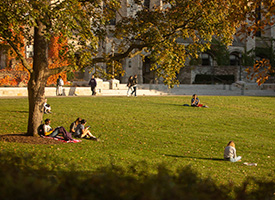 Northwestern IT continuously seeks to improve the University's innovative technological environment and enhance the student, faculty, and staff experience through various tools and services. Our IT by the Numbers page demonstrates the scope of these efforts.
Northwestern IT Newsletter
Bits, Bytes, and Buzz newsletter
Distributed quarterly to faculty and staff and three times during the academic year to Northwestern students, the newsletter highlights relevant topics and opportunities to enhance your experience with technology at Northwestern.
See Past Issues