News and Events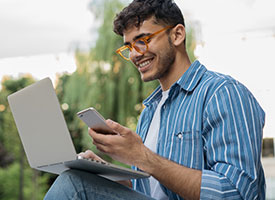 Spring is in the air, and it's time to clean up your digital surroundings! When did you last empty your email account's trash folder or check for system updates? Take a fresh look and spring into action!
Northwestern IT Newsletter
Bits, Bytes, and Buzz newsletter
Distributed quarterly to faculty and staff and three times during the academic year to Northwestern students, the newsletter highlights relevant topics and opportunities to enhance your experience with technology at Northwestern.
See Past Issues