Providing Administrative and Financial Planning Support to Northwestern IT Staff
Administration and Finance
Administration and Finance
The Administration and Finance department provides Northwestern IT staff with administrative, financial planning, contractual, and human resources support.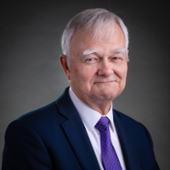 Reporting Units
IT Administrative Assistance
The administrative support team provides daily assistance to Northwestern IT staff members.
IT Contracts Office
(Provided University-Wide) In partnership with the Office of General Counsel, the IT Contracts staff consults with staff members across the University to help them negotiate and contract for information technology goods and services. 
IT Finance
The finance staff assists IT leadership in planning for and managing the financial resources entrusted to Northwestern IT.
IT Human Resources
The human resources staff is responsible for Northwestern IT job postings, recruitment, administrative onboarding and offboarding, payroll, realignments, student and non-student temporary/contractual hires, timekeeping, organizational charts, effort reporting, iCAIR administrative support, visa processing, and contract processing.